Harvard in the Roaring 20's Annual Dinner and Awards
Grab your top hat and flapper dress and join us for a night of recognition and excellence.
Sunday, June 9th @ 5:00pm
Santa Anita Racetrack, 85 W Huntington Dr, Arcadia, CA 91007 (Free parking and Gate 5 is the entrance(marquee entrance)
Pre-registration is now closed. For late registration options, or if you have any questions please contact Ethel Seminario Laczko, etheledu@gmail.com
You are invited to attend the annual general membership meeting and awards dinner. Grab your top hat or flapper dress and join us for a night of recognition and excellence. We look forward to celebrating the accomplishments of three incredible members of our local community, Lucy Fisher AB '71, Thomas C. Hudnut and Cynthia Torres AB '80, MBA '84. Come dressed in your favorite Gatsby inspired attire and receive a door prize!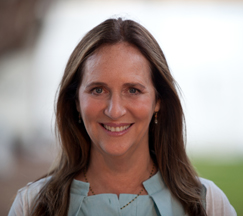 John Harvard Award
Lucy Fisher, Producer, Red Wagon Entertainment
Lucy Fisher, former Vice Chairman of the Columbia Tri-Star Motion Picture Group at Sony Pictures, is an award-winning motion picture producer and Co-head of Red Wagon Entertainment. Fisher and Red Wagon's most recent production "The Great Gatsby" stars Leonardo DiCaprio and Tobey Maguire. During Fisher's tenure as Vice Chairman at Sony, she supervised films, including "Men in Black," "My Best Friend's Wedding," "Air Force One," "Jerry Maguire," "As Good As It Gets" and "Stuart Little." Fisher has also partnered with her husband, Oscar®-winning producer Douglas Wick to produce such popular movies as"Jarhead", "Stuart Little 2," and "Memoirs of a Geisha," which was nominated for six Academy Awards and won three Oscars.

In addition to her creative achievements, Fisher was the driving force behind the Warner Bros. Studio Children's Center, which has since provided care for over 2,000 children. After their youngest daughter was diagnosed with juvenile diabetes, Fisher and Wick, along with another family, co-founded "CuresNow" to promote regenerative medicine and stem cell research. Fisher served as co-chair of Prop 71, the successful Stem Cell initiative in California, which now awards 3 billion dollars for stem cell research in California. Her family Walk Team "Tessa's Troopers," has raised millions of dollars for JDRF (The Juvenile Diabetes Research Foundation). Fisher currently serves as the Vice Chair of the Executive Committee of the Harvard Board of Overseers and as Advisor to the Harvard Office of the Arts. In 1983 she founded the Peter Ivers Visiting Artist Residency at Harvard which annually brings prominent artists to Harvard's campus.

Fisher recalled her memories as a sophomore in April 1969 running from the steps of University Hall, protesting the Vietnam War, to the Signet Society (The Harvard Literary Club), where she worked as a waitress, to serve lunch to the literary ruling class: "For me this commute was the heart of my experience at Harvard; the ability to have one part of my day engaged in seismic social change while on the same day I could quietly ponder T.S. Eliot's initiation rose, which he had subsequently returned to The Signet, now pressed inside the pages of his first book." Reflecting back, Fisher says, "[s]ince my last visit to University Hall had ended the way it did, I never expected to be nominated to Harvard's Board of Overseers. But having now had the chance to serve on it, and having had the privilege of getting a closer look at Harvard and the wonder of its unimaginable magnitude, I feel honored and lucky to have been able to receive this further education."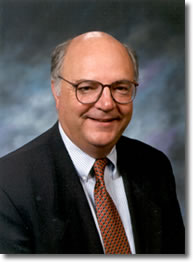 Educator of the Year
Thomas C. Hudnut, President Harvard-Westlake
Thomas C. Hudnut has been President and Chief Executive Officer of Harvard-Westlake School since 1987. A magna cum laude graduate of Princeton University, Hudnut also holds a master's degree in diplomatic history and international relations from the Fletcher School of Law and Diplomacy at Tufts University. He is currently President-General of The Cum Laude Society, and a Trustee of The Woodrow Wilson National Fellowship Foundation, the Good Hope Medical Foundation, and Deep Springs College. He has been a trustee of six independent schools and the Treasurer and a director of School Year Abroad, Inc.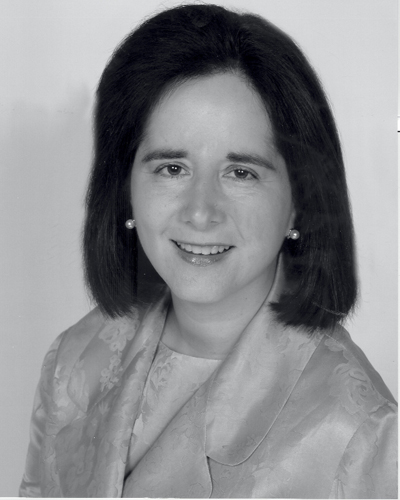 Fred Smith Award for Outstanding Service to the Harvard Club of Southern California
Cynthia Torres AB '80, MBA '84
Over a span of 17 years, Cynthia has served as a strong club alumni leader in various roles including Regional Director of the Harvard Alumni Association, President, Executive Vice President, Chair of the Nominating Committee, Vice President of Communications, and Vice President of Programs. The Harvard Alumni Association's Board has recently elected her to serve as the HAA's First Vice President for the 2013-2014 school year. She will serve as the global President of the 360,000 member Harvard Alumni Association in 2014-2015. She has served as a mentor and advisor to many recent officers of the HCSC. She is married to Michael Gisser AB '77. They are the parents of Spencer Gisser '14 and of David Gisser, who is a junior in high school.
New this year
Show off your finest work of art, published work or latest invention at our first Harvard Expo. Free space for members who purchase two or more tickets. Please contact etheledu@gmail.com for details. Space is limited.
Deadline to register is Monday, June 3rd.
Cost*: $76 Members and guests; $82/non-members (Qualify for a $20 Club Membership discount); $70 Recent Grads (Class of '02 – '12). Free parking and Gate 5 is the entrance (marquee entrance)
Contact: Ethel Seminario Laczko, etheledu@gmail.com