HBSAOC Event - Microsemi: Strategic Insights on Impressive Growth to $7B Company Valuation
Brought to you by the Harvard Business School Association of Orange County.

Microsemi: Strategic Insights on Impressive Growth to $7B Company Valuation
Please join us Thursday evening September 29th at the Aliso Viejo headquarters of Microsemi Corporation (Nasdaq:MSCC), one of Orange County's leading technology companies, for our annual kick-off event.

EVENT SUMMARY

Jim Peterson (Chairman and CEO), Paul Pickle (President and COO), Steve Litchfield (EVP and Chief Strategy Officer) and David Goren (SVP Business Affairs, Legal and Compliance) will share key strategic insights as to the company's impressive growth from a small diode factory in Santa Ana to a global leader in semiconductor solutions with a $7 billion valuation, employing more than 4,800 individuals in the United States, Europe, and Asia. Hear how difficult decisions were made at a number of critical junctures. Also, learn firsthand about management's view of the future, and why the best is yet to come for Microsemi. Finally, you are encouraged to bring your questions for the Q&A session, as many of these lessons may be applicable to your company or your clients businesses. Additional executives from Microsemi will also be on hand for Q&A and networking.
There will be plenty of networking opportunities, hors d'oeuvres and beverages throughout the evening.

ABOUT OUR SPEAKERS
James J. Peterson, Chairman of the Board and CEO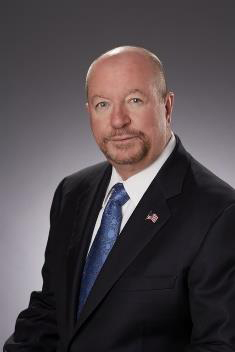 James (Jim) J. Peterson was named Microsemi Corporation's chairman of the board in November 2013, adding to the CEO title he has held since 2000. Microsemi is a leading designer, manufacturer and marketer of semiconductor solutions, offering one of the most comprehensive portfolios of products and semiconductor technologies in the industry today. Microsemi is headquartered in Aliso Viejo, Calif., and operates multiple facilities in the U.S. and abroad.
Under Peterson's leadership, Microsemi's annual revenue grew from $247 million to more than $1 billion, accomplished through a combination of organic growth and 25 strategic acquisitions to serve the aerospace, communications, defense & security and industrial markets.
Peterson is a staunch supporter of education, sitting on the boards of the UC Irvine Board of Trustees and the MIND Research Institute, which is developing advanced teaching methods geared to improving math skills in students from under-privileged homes. He also is a member of the UCI Chief Executive Roundtable and the Paul Merage Business School.
Peterson's broad philanthropic interests range from the Discovery Science Center, where he is co-chair of its capital campaign; to CASA, a non-profit organization training volunteer mentors and advocates for severely abused, abandoned and neglected children; to The MIND Research Institute, which is developing advanced teaching methods geared to improving math skills in students from under-privileged homes; to the German Sheppard Rescue, a group dedicated to saving, rehabilitating and re-homing abandoned and abused animals.
Previously, Peterson was vice president and general manager of the Linfinity Division of Microsemi from 1999 to 2000, and president of Linfinity Microelectronics from 1997 to 1999. Earlier he held senior worldwide marketing and sales management positions with Silicon Systems, Inc., where he served 11 years supporting mixed signal products for the mass storage and communications markets. He also held marketing management positions with Rockwell Corporation and General Instruments Microelectronics.

Paul Pickle, President and Chief Operating Officer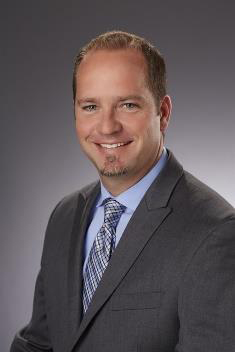 Paul Pickle was appointed president and chief operating officer (COO) of Microsemi Corporation in November 2013 and is responsible for overseeing all company operations, marketing and sales, as well as its research and development efforts. He also plays a key leadership role in defining the strategic direction for the company. Prior to this position, he served as executive vice president, leading business operations of the company's Integrated Circuits group, where he played an integral role in the planning and execution of Microsemi's transformation to a high value-add integrated circuit supplier.
Since joining Microsemi in 1998, Pickle has held positions of increasing responsibility including corporate vice president of Field Applications Engineering, and senior positions in both sales and marketing/product development. Prior to Microsemi, Pickle's positions included director of marketing for GMT Microelectronics Corporation, and engineering positions with All American Semiconductor.

Steven G. Litchfield, Executive Vice President and Chief Strategy Officer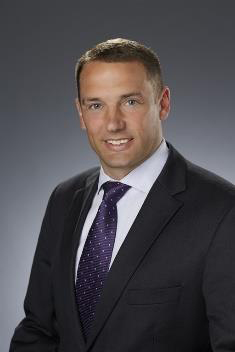 Steven Litchfield was appointed executive vice president and chief strategy officer of Microsemi Corporation in 2009. Prior to this position, he was responsible for its high performance analog mixed signal business, as well as the product lines added with Microsemi's acquisition of PowerDsine Ltd. Litchfield joined Microsemi in 2001 and has served as vice president of corporate marketing and business development, as well as executive vice president of analog mixed signal group. Litchfield came to Microsemi from Banc of America Securities, where he was a semiconductor research analyst. He also worked as an engineering manager at Toyota Motor Corporation.

David Goren, Senior Vice President Business Affairs, Legal and Compliance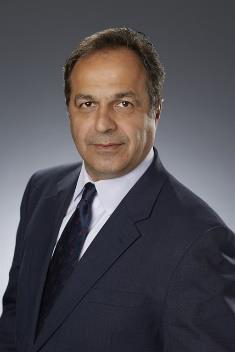 David Goren was appointed senior vice president business affairs, legal and compliance at Microsemi Corporation in November 2013 after serving as vice president of legal since 2007. Previously, he served as general counsel for PowerDsine Ltd., which was acquired by Microsemi. Prior to his role with PowerDsine, Goren was a partner at the national law firm of Holland and Knight. He is a graduate of Duke University School of Law.
EVENT DETAILS
Date:

Thursday, September 29, 2016

Time:

5:30pm: Registration
6:00pm: Networking, Hors d'oeuvres, Beer and Wine
7:00pm: Presentation
7:30pm: Q&A
8:00pm: Networking, Coffee and Cookies

Location:

Microsemi Corporation
1 Enterprise, Aliso Viejo, CA 92656

Cost:

$20 – HAA Southern California Member Pre-Registered Online with PROMO CODE
HAASC0929

$50 – At the Door (Subject to Availability)

CAPACITY: Registration is limited to 50 attendees

Parking:

Free parking available in the parking lot at Microsemi