How to Fish in the Big Data Sea

Management teams are drowning in a sea of data and information, resulting in wasted time, lack of focus, and poor decisions. We need not only life jackets but tools to navigate! The Orange County HLS team is tackling the timeless problem of sourcing and acting upon relevant information in a two-part breakfast series:

Part 1: A team from Harvard Business School's Baker Library will be in Orange County on November 3, 2016 to concisely illustrate how to conduct market research, triage the available data and then develop competitive intelligence (CI) that turns this data into actionable intelligence. Outside of random luck, this is a must-master skill set for structured management and consistent performance.

Part 2: In January 2017 (Date TBD ), Scenario Planning / Wargaming professionals will then show you how to step out further by understanding the concept of using your market/competitive intelligence to develop scenarios and then test them to distill the best Plan of Action - before you pull the trigger and commit material resources for a product launch, acquisition, JV, etc.

The HBSAOC team is excited to offer this powerful 'one – two combo' to our OC business community.

EVENT DETAILS

Date:
Thursday, November 3, 2016

Time:
7:00 - 7:45am Arrival and Breakfast 7:45 - 9:00am Program 9:00am Conclusion

Location:
The University Club (UCI Campus) 801 East Peltason Irvine, CA 92697

Cost:
$20 – HAA Member Pre-Registered Online with PROMO CODE HAASC113
$50 - At the Door (Subject to Availability)

Register:
Register through the HBSAOC website by clilcking here.
Use PROMO CODE HAASC113

ABOUT THE SPEAKERS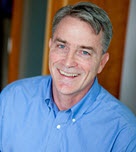 JIM BORRON Jim joined Baker for Business in 2015 as Managing Director. He started with HBS in 2006, responsible for IT Program Management and Administrative Computing. Before Harvard, Jim spent fifteen years with Reuters helping professionals get the information and systems needed to understand, make decisions, and conduct business. Jim has an MBA from the University of Warwick and a master's degree in Library and Information Studies.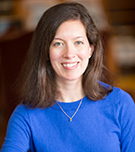 KATHRYN FITZGERALD Kathryn joined Baker library in 2013 after beginning her library career at the University of Toronto. Kathryn is an experienced business librarian with particular expertise serving entrepreneurs in emerging technologies and social innovation. She has a master's degree in Information Studies and a B.A. in Art History and French from the University of Toronto.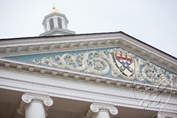 BAKER LIBRARY One of the preeminent business libraries in the world, Baker Library at Harvard Business School is a forward-looking organization of 90 people, including librarians, statisticians, researchers, technologists, scholars, conservationists, digital forensics experts, and journalists, who deliver information products, services, and expertise to support members of the HBS community at every stage of their scholarly and professional development.

When:
Thursday, 11/3/16 at 7:00am | iCal
Where:
The University Club (UCI Campus)
801 East Peltason
Irvine, CA 92697
[ Get Directions ]