HBSASC Event:
The Brave New World of Blockchain: Industry Transformations

This event is the first of two events on Blockchain. The next event will exclusively focus on cryptocurrencies and ICOs.

Blockchain has been called the 4th industrial revolution, the impetus for fundamental, cross-industry horizontal innovation, and the death of trust intermediaries. Blockchain was first known as the core technology that made Bitcoin possible and fueled the growth of the cryptocurrency and ICO markets since 2009. However, in the past 4 years, blockchain has taken on a life of its own, with the birth of smart contracts that enable fully programmable, trust-free, decentralized platforms, like Ethereum and Hyperledger, for the construction of a wide variety of blockchain applications. Whatever industry you are in, blockchain is likely to impact your business in one way or another.

Come hear our panel of entrepreneurs and business leaders from various industries describe how the blockchain paradigm promises a major shift in the way their business will be transacted, and their customers will be served. They will illustrate innovative blockchain use cases from the entertainment, healthcare, finance, hospitality, supply chain, and venture capital industries among others, including new products and services, new business models, and new value economics.

Key questions to be addressed include:
What is blockchain in very high-level terms and why should a business leader consider blockchain in their business model?
What are examples of industry transformations that have taken place on blockchain?
When is the right time to be considering blockchain and what are some of the key considerations (regulatory, financial, technical, HR)?
Who are key players in this space? Companies, incubators, individuals, investors, etc.?

Register: Click here to register through the HBSASC website now!
Date: March 5, 2018 6:30-8:30pm
Location: ExpertDOJO, 395 Santa Monica Place, #308, Santa Monica, CA 90401
Price: $25, Members and Member Guests; $40, Non-members
Contact: Eman Safadi, esafadi@gmail.com

Panelists: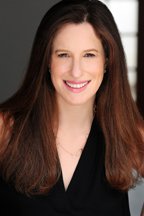 Kara Nortman - Partner, Upfront Ventures
Kara Nortman joined Upfront Ventures as a partner in November 2014. Kara is also co-founder of Seedling where she currently serves as Chairman. Prior to starting Seedling, Kara spent close to seven years at IAC where she acted as the Senior Vice President and General Manager of Urbanspoon and Citysearch. Prior to Urbanspoon/Citysearch, Kara co-headed the M&A group at IAC where she led some of their most successful acquisitions, notably Urbanspoon, Dictionary.com and Aston Hotels. While at IAC, Kara also served as a board member to Hatch Labs, IAC's mobile technology incubator, where she recruited and advised Tinder. Kara also spent time at Morgan Stanley, Microsoft, and Battery Ventures. Kara received her AB in Politics from Princeton University and her MBA from Stanford University.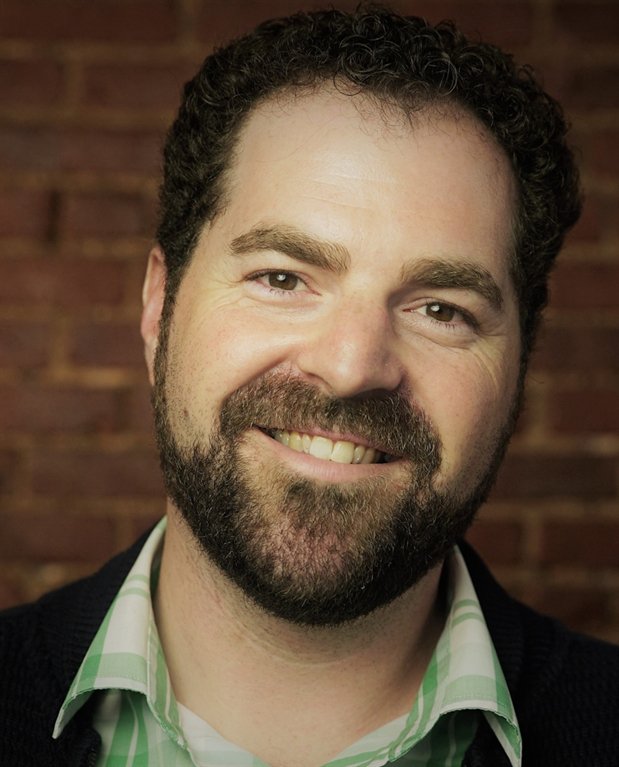 Jason Tyrrell - Vice President, Content, SingularDTV
Prior to joining SingularDTV, Jason led acquisitions and distribution teams at boutique indie outlets as well as global content aggregators, spearheading the licensing and release of everything from self-funded indies to major studios' global franchises. All told, Jason has worked on more than 1,000 films, including jury nominees and winners from Sundance, Cannes, and SXSW, New York Times Critic's Picks, and films entered into permanent collection at the MoMA and the Library of Congress. Jason has spoken on panels, introduced films, and mentored artists at SXSW, LAFF, IFP Week, True/False, the Melbourne Int'l Film Festival, NALIP, and the Inktip Conference. At SingularDTV, Jason spearheads content acquisition and leads the team designing and launching a decentralized, direct to consumer content distribution portal, releasing in the second half of 2018.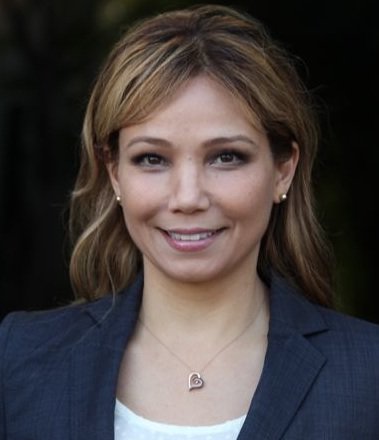 Heidi Pease - Co-Founder, LA Blockchain Lab, HomeSidekick, & ProofOfArt
A leader in the Los Angeles blockchain ecosystem, Heidi promotes blockchain technology. She is co-founder of the Los Angeles (UCLA/USC/City of LA) Blockchain Labs, a collaborative community of universities, government, startups, enterprise, nonprofits, and investors on a mission to educate, elevate and innovate in blockchain technologies. In addition, Heidi is co-founder of HomeSidekick, a peer-to- peer mortgage-lending platform that dis-intermediates costly middlemen; and CEO of Proof Of Art, a social publicity network used to promote and pay artists using blockchain. She is also an advisor to numerous startups including the DApper Network focused on developing the Los Angeles blockchain technical talent pool, a guest lecturer at UCLA and USC, and a hand-selected participant for Richard Branson's Blockchain Summit where 40 global thought leaders are invited to address blockchain's potential for social impact. Prior to her blockchain activism, Heidi focused on turning around distressed assets, growing small businesses into top-tier national firms, and leading sales teams for companies including Ascension Insurance Services and AIG.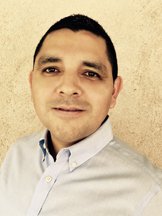 Christian Bravo - Senior Principal System Engineer, Guardtime
Christian Bravo is a system engineer at Guardtime, a Blockchain company that provides a platform for ensuring real-time integrity for data and systems at scale. At Guardtime, Christian wears many hats. He oversees the production of Black Lantern-Guardtime's secured network appliance. He leads certification efforts of the appliance to comply with specific security standards. He contributes to and leads projects that provide specific security solutions leveraging Guardtime's technologies for government and commercial customers. Prior to joining Guardtime, Christian spent several years at Raytheon Co. and other defense contractor. He has developed electronics for ground, airborne, and space platforms. While, at Raytheon, he focused on developing electro-optical systems. He has a background in systems engineering and project management, with strong emphasis in development, production, and deployment of military systems.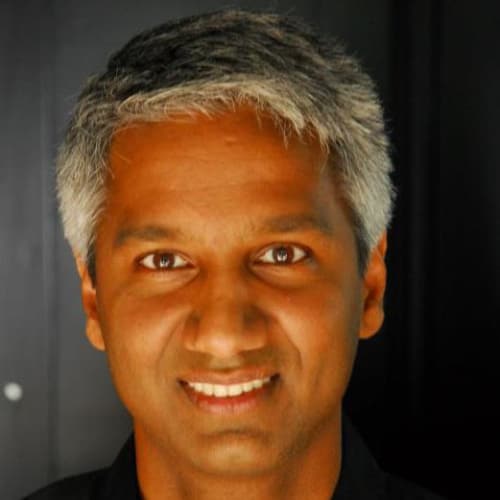 Rahul Sonnad - Co-Founder & CEO, Tesloop
Rahul is co-founder and CEO of Tesloop, which offers city-to-city transportation in electric, semi-autonomous vehicles. Rahul was previously an engineer at Adobe, prior to leading the R&D for Asian versions of Microsoft Office. He founded his first startup, thePlatform in Seattle, which offered a backend video publishing system for large online services such as Hulu, Verizon and CBS. Comcast acquired the company for over $100m in 2006. Rahul's next startup, Geodelic, offered a location-based content service that was adopted by T-Mobile, Verizon, and Universal Studios Theme Parks. He attended the Harvard Business School's MBA program, received a Masters in Computer Science and Japanese from the University of Washington, and studied anthropology at UPenn. In his spare time, Rahul plays comedic songs on the only ukulele ever autographed by Elon Musk.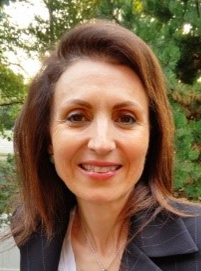 Eman Safadi - President, EHS Consulting (Moderator)
Eman is a business strategist and general manager who is passionate about helping organizations identify and use key technologies that can fundamentally change their business and develop strategic approaches to capitalize on them. She led key technology initiatives for the Dept of Education to overhaul the FAFSA process and its underlying solutions, systems, and contracts. As Chief of Staff for HM Queen Rania of Jordan, she strategically reorganized and oversaw all local and international operations. Previously, Eman cofounded Xypnos, a developer of embedded networking technologies and Ultiverse, an advanced messaging venture. She spun-off and ran WorldCare Technologies, which operates the largest telemedicine network internationally and spent time at the Worldbank, McKinsey, and Verizon Broadband Services. She holds an MS in computer science from MIT and an MBA from Harvard Business School.

When:
Monday, 03/5/18 at 6:30pm - 8:30pm | iCal
Where:
ExpertDOJO
395 Santa Monica Place #308
Santa Monica, CA 90401
[ Get Directions ]