Los Angeles Launch Party: FGHA and HAEd Shared Interest Groups

Come celebrate the launch of two local SIG chapters: First-Generation Harvard Alumni and Harvard Alumni for Education. If you're a first-generation college graduate, if you work in the field of education, or if you're just interested in meeting folks from either group, come join us for a celebratory evening of drinks, appetizers, and conversation. All are welcome!

Thursday, September 13, 2018 @ 5:00PM
Church & State, 1850 Industrial St, Los Angeles, CA 90021

Cost: $5 per person, to help cover the cost of appetizers. Alumni can purchase their own drinks and additional food. In order to provide the restaurant with a proper headcount, registration will close on Monday, September 10, 2018.

Contact: Christine Gentry, christine.gentry@post.harvard.edu

About the First-Generation Harvard Alumni


"First Generation" is a group of Harvard alumni who are the first members of their families to attend college and who seek to support current first-generation students. Our mission is to make Harvard a better place for current first-generation students and help them to navigate Harvard successfully. We achieve this goal through mentoring, advocacy and providing networking opportunities. Thanks to the generosity of the Harvard Financial Aid Initiative, first-generation students make up a substantial portion (up to 18%) of today's undergraduate student body.

About Harvard Alumni for Education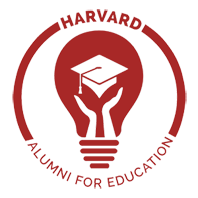 H.A.Ed. provides a forum for alumni from all schools, disciplines, and professions to share field expertise, research, and ideas. H.A.Ed. encourages engagement, cross-sector partnerships, professional exchanges, and mentorship opportunities for members of the Harvard alumni community. H.A.Ed. enables alumni to stay connected to world class scholars engaged in research and teaching at the University, and helps facilitate the transfer of the usable knowledge generated by the Academy into practice. H.A.Ed. empowers Harvard alumni to make a difference by bringing them together in both conversation and action.

Refund Policy: Please note that we are unable to provide refunds on registrations for this event.

When:
5:00PM - 7:00PM Thu 13 Sep 2018 ( Timezone: Pacific )

Where:
Church & State
1850 Industrial Street
Los Angeles, CA 90021
[ Get Directions ]