HBSASC Event: AI and the Future of Business: Turning Data into Intelligence

In this episode of HBSASC's Business of Tech Series, join HBS' own, August Bradley Cenname, Producer of the emerging tech show Mind & Machine, in a thought-provoking discussion with a panel of innovative entrepreneurs and business leaders who are reinventing the traditional ways of doing business using AI from product design to consumer acquisition to process automation.
This event is co-sponsored by the Harvard Business School Association of Southern California and the MIT Club of Southern California.

Artificial intelligence (AI) is at the core of a technological revolution that is sweeping through every industry, business function, and career role. AI promises to automate many mundane tasks, turn big data into deep insights, create virtual assistants and companions, and significantly improve machine's ability to understand our wishes and predict and shape our behaviors. Machine learning, neural networks, natural language processing, automatic speech recognition, text to speech, and affective computing are all building blocks of this new technological movement. In addition, AI is at the intersection of most of the key innovations in the pipeline to impact our world in the next decade including blockchain, IOT, autonomous vehicles, VR/AR, and robotics to name a few. Come join us for a thought-provoking discussion with a panel of innovative entrepreneurs and business leaders who are reinventing the traditional ways of doing business using AI from product design to consumer acquisition to process automation.

Register: Click here to register through the HBSASC website now. Choose Partner Club Ticket.

More details/Questions: Contact Eman Safadi, esafadi@gmail.com

Date: November 8, 2018 6:30-8:30pm
6:30-7:00pm Check-in and networking
7:00-8:00pm Panel Discussion
8:00-8:30pm Q/A
8:30- closing networking and drinks

Location: ExpertDOJO, 395 Santa Monica Place, #308, Santa Monica, CA 90401

Price: $25, Members and Member Guests, $40 / Non-members

Panelists: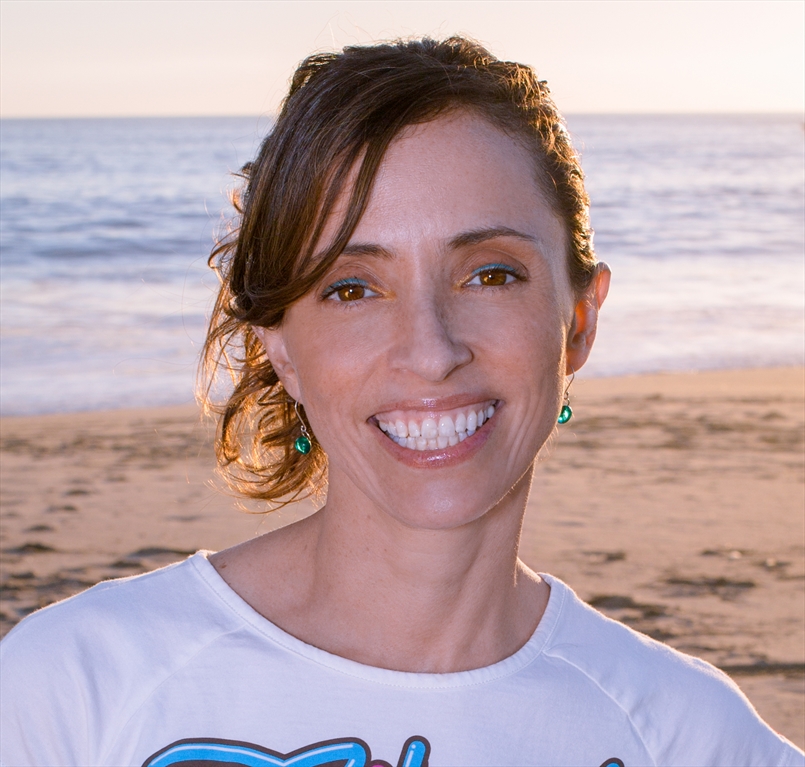 Mariana Acuña Acosta, Co-founder & Chief Product Officer of Opaque Studios
Mariana is a technologist, connector, and entrepreneur. During her years at The Foundry, she focused on virtual reality post-production workflows, as well as being the Head of Product Specialists in the Americas. Mariana was a pioneer in her hometown Mexico City, where she founded the first VR and 360 video production and branding agency - JoltVR.

Most recently she co-founded Opaque Studios, where she leads the roadmap for new and existing technology developing tools for Virtual Production using VR, AR & AI transforming the way filmmaking is done today. She was one of the ten finalists of the Women Startup Challenge VR and AI, she was also featured in Variety magazine named one of the top 10 VR innovators to watch out for. On January 2018 she completed the certification in "Artificial Intelligence - Applied to Business Strategy" from MIT. Prior to her switch into tech, she worked as an on-set VFX supervisor & senior digital artist and has over 13 years' experience in the motion picture industry working at such studios as Sony Imageworks, CIS Hollywood, Digital Domain, HBO, Columbia Pictures and Fuse FX.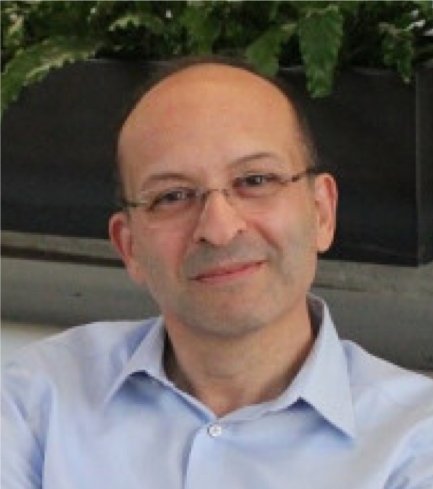 Rami B. Safadi, Ph.D., SVP OF AI & Data Science for Jam City
Rami Safadi, an A.I. evangelist who believes that the combination of human and machine intelligence poses to radically reshape the way the world works. At Jam City, he leads a team of scientists and engineers focused on leveraging data to help designers maximize fun for mobile gamers as well as to optimize business processes. Rami spent decades adding human-like learning capabilities to software across multiple industries, including finance, chemistry, psychology and defense. Previously, he was the CTO of Sakhr Software USA, the creator of pioneering real-time, mobile speech translation and natural language processing software systems used by the United States government. Rami was founder and CEO of mobile messaging firm, Ultiverse, winner of the first Harvard Business School Venture Competition in 1997. He started his career applying similar AI principles to solving real-world problems, as well as directing research in the chemical process industry. Rami holds a B.S. and Ph.D. in Chemical Engineering but always credits his fascination with the potential of computing and machine intelligence to his first encounter with the historic ENIAC as a freshman at University of Pennsylvania.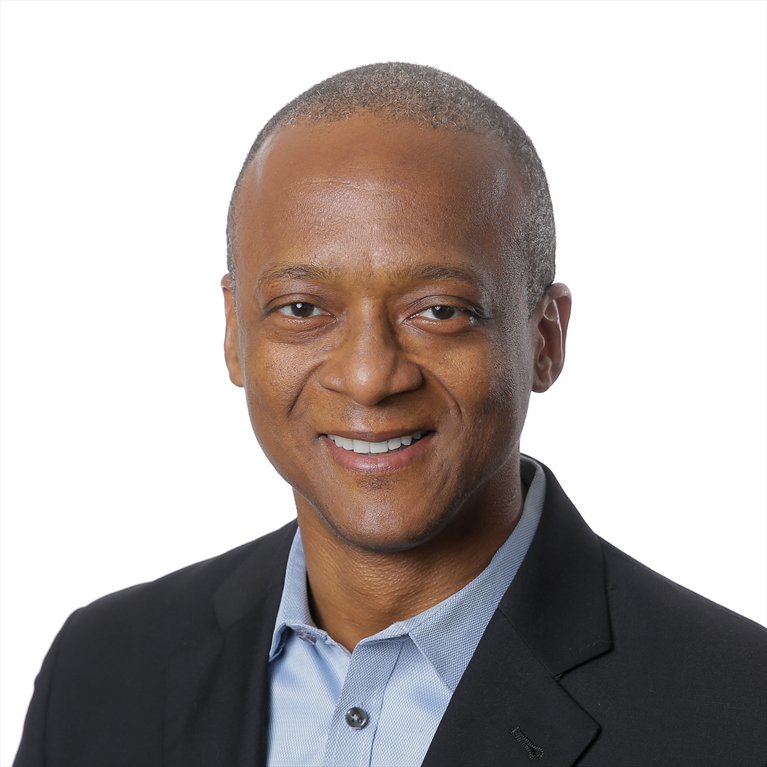 Joe Rogers, Founder & CEO of WorkDone.AI
Joe is a Harvard-educated serial entrepreneur with over 2 decades of starting & growing technology and consulting businesses. He is currently the founder of WorkDone.AI, a Digital Workforce / Corporate Memory platform which arose from decades of experience consulting to large multi-national clients to manage enterprise content, reengineer business processes, and ensure compliance. By leveraging WorkDone's patent-pending Expertise Capture technology, organizations can seamlessly train software agents to automate transactions between major SaaS platforms while permanently retaining internal operational best practices known as work heuristics. WorkDone is a public benefit corporation with the impact objective of facilitating the transition of labor and society into an abundant future. Joe holds a B.S. in Computer Science from Harvard, as well as Project Management Professional (PMP), PMI Agile Certified Professional (PMI-ACP), Certified ScrumMaster (CSM), and Certified Scrum Product Owner (CSPO) professional certifications.

Moderator: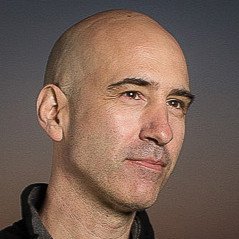 August Bradley Cenname, Producer of Mind & Machine, Frontier-Tech Strategist at YearZero
August Bradley Cenname is the Executive Producer and Host of MIND & MACHINE, a weekly podcast and YouTube talk show with people at the forefront of transformational technologies and futurist ideas (www.mindandmachine.io). He speaks around the world about frontier technologies.
August is a consultant with YearZero, where he does strategy, media, marketing, and business development for radically innovative tech ventures. He also helps traditional companies initiate disruptive tech advantages in their fields before they're disrupted by others. In this capacity he works with Artificial Intelligence/Machine Learning, AR/VR, Blockchain, IoT, Robotics, 3D Printing and Sensor-Tech.

Board of Directors of AI LA (leading Artificial intelligence community in Los Angeles) and Chairman of the Technarte International Conference on Art & Technology held annually in Bilbao, Spain and Los Angeles. Head of LAML (Los Angeles Machine Learning) and the Los Angeles Self Driving Car Meetup. He holds an MBA from Harvard Business School.

Event Sponsor:


Expert DOJO is the largest fast growth startup accelerator in Southern California and has had over 400 companies go through our program in 2016 culminating with the largest Investor Demo Day in the United States (over 840 startups pitching to over 85 active investors). We not only train and connect companies but we also invest in them through our accelerator fund. The reason we have such a high success rate for startups is, not only because of our focus on business growth but also because of our large selection of amazing specialists and coaches who are dedicated to helping startups succeed. Everything you need to know about Expert DOJO is at https://www.expertdojo.com

When:
6:30PM - 8:30PM Thu 8 Nov 2018 ( Timezone: Pacific )

Where:
ExpertDOJO
395 Santa Monica Place, #308
Santa Monica, CA 90401
[ Get Directions ]