Piano Recital: French Composers

You are cordially invited to Dr. Alan Shewmon's piano recital in Santa Monica. An accomplished pianist and pediatric neurologist, Dr. Shewmon will treat us to a potpourri of French composers featuring Couperin, Ravel, Rameau, Debussy, Chabrier and others.

Sunday, February 23, 2020 @ 4:00pm
Santa Monica Public Library, 601 Santa Monica Blvd, Santa Monica, CA 90401

Register: RSVP below. Seating is limited.
Parking: There's an underground parking garage right under the library, with entrance off 7th Street, between Santa Monica Blvd. and Arizona Ave.
Cost: Free - registration necessary since seating is limited
Contact: Ethel Laczko, etheledu@yahoo.com

About the pianist: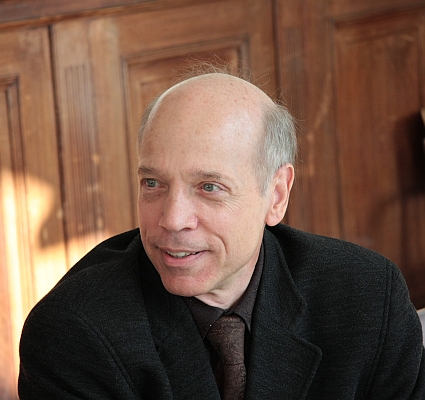 D. Alan Shewmon, MD received his BA from Harvard in 1971 as a music major. (Originally in the class of 1970, he took a year off to study piano intensively in Europe.) He went on to medical school at NYU. After a fellowship at UCLA in 1980, he has remained on the UCLA Medical School faculty, with joint appointments in the departments of Pediatrics and Neurology. From 1983 to 1999 Dr. Shewmon was director of UCLA's Pediatric Clinical Neurophysiology Laboratory and played a key role in the emergence of UCLA as one of the preeminent centers in the world for pediatric epilepsy surgery. In 2011 he became Clinical Professor Emeritus at UCLA while continuing as Chief of Neurology at Olive View-UCLA Medical Center. He retired from there in the fall of 2014 and now consults at various hospitals while focusing more on family and music.

The program for this concert is as follows:
Couperin - Les Baricades Misterieuses
Ravel - Le Tombeau de Couperin - Prelude
Rameau - Allemande from Suite in E minor
Debussy - Hommage a Rameau
Chabrier - Scherzo-valse (from Pieces pittoresques)
Ravel - A la maniere de Chabrier
Ravel - Gaspard de la nuit
-INTERMISSION-
Alkan - Etude, Op. 39 No. 7
Alkan - Etude, Op. 76 No. 3
Hamelin - Etude after Alkan
Franck - Les Plaintes d'une poupee
Chaminade - Les Sylvains, Op. 60
Saint-Saens - Etude en forme de Valse

When:
4:00PM - 6:00PM Sun 23 Feb 2020 ( Timezone: Pacific )

Where:
Santa Monica Public Library
601 Santa Monica Blvd
Santa Monica, CA 90401
[ Get Directions ]
RSVP Here...