HBSAOC Event: Turn Info to Actionable Intel - Capitalize & Optimize Your Plan/Exit

Members of the Harvard Club of Southern California are cordially invited to attend this special Harvard Leadership Series event, organized by the Harvard Business School Association of Orange County.

EVENT DETAILS:
Date: Thursday, January 26, 2017
Time: 7:00 AM to 9:00 AM
Location: Back Bay Conference Center 3415 Michelson Drive Irvine, CA 92612
Cost: $20- Member Pre-Registered Online with promo code $50- At the Door (Subject to Availability)
Register: Click here to register through the HBSAOC website.

SCHEDULE:
7:00 - 7:45 am - Arrival and Breakfast
7:45 - 9:00 am - Program
9:00 am - Conclusion
HOW to use information to create actionable intelligence so you can develop, test and capitalize your 'Plan'.

Information is an important first step BUT as depicted below – the 'success funnel' is driven by an inescapable conversion that must be managed on an ongoing basis. At this breakfast, you will be introduced to key tools and concepts driving this conversion and critical to managing YOUR success funnel:
• Turn information into actionable intelligence – the key to developing a winning Plan
• Frame core considerations regarding your capital needs and exit considerations – the best plan will fail if improperly capitalized and your exit impaired if the capital structure is hap hazard
• Install basic analytics so you can test/monitor your plan, and if necessary recalibrate and realign the Plan to address changing circumstances

Mark Mansfield, founder of Decision Point LLC and Mark Wilser Managing Partner of Global Capital Markets, Inc., will lead the HSL breakfast on Thursday, Jan 26, 2017. This presentation will build on the well-received HLS Breakfast (October 2016) where Baker Library presented various venues to access business information.

This will be a practical and content rich networking opportunity – the first of 2017…. we look forward to seeing you on Jan 26th!
For more details and to register, please click here.
SPEAKERS: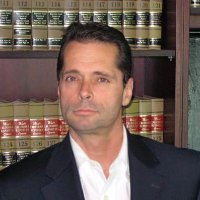 Mark Mansfield offers extensive hands-on experience in company start-ups, expansions, workouts, investment banking and venture capital transactions. He successfully co-founded a boutique investment bank, which was subsequently purchased by E*OFFERING, the investment bank of E*TRADE Corp. He has led strategic planning and technology commercialization workshops throughout the world for the senior management of companies such as Bell Canada, Dow Corning, Eastman Kodak, Casa Cuervo, Covance, Fleetwood and Pep Boys. He has been consistently recruited as a turnaround manager overseeing exits for venture backed start-ups as well as a guest lecturer at University of California, Los Angeles (UCLA), Webster University and Santa Ana College; he is an active member of the advisory board for the Center of Unconventional Security Affairs (CUSA), University of California, Irvine (UCI).

Mark received an MBA from the Harvard Graduate School of Business and a BA (Top Honors) from the Royal Military College of Canada; after graduation, he was commissioned and served four years as a Naval Officer. He is on the Board of the Harvard Business School Association of Orange County (HBSAOC).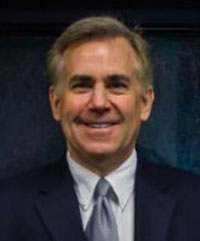 Mark Wilser is a veteran investment banker, M&A expert, authority on maximizing shareholder value, trusted adviser, and CEO forum speaker. He has provided M&A services to many well-established corporations such as Eastman Kodak, Dupont, American Express, Sun Oil Company and New York Telephone.

A graduate of Harvard Business School, his 25 years of corporate experience encompass companies involved in a wide range of manufacturing, service and distribution businesses with annual sales ranging from $10 million to more than $15 billion.

After graduating first in his class with a B.S. degree in Chemical Engineering from the University of Virginia where he was a member of the nationally ranked soccer team, Mark worked in operations management for Ethyl Corporation holding several positions of increasing responsibility, before leaving to attend Harvard-. Upon obtaining his MBA, Mark was recruited to join Marakon Associates, an international management strategy consulting firm with a client base of Fortune 500 companies and a staff of 200 professionals. After working on many M&A transactions at Marakon,

Mark decided to focus his efforts on providing the same high quality advisory services to the owners of middle market companies. He has been working with such companies for nearly 20 years.

Mark is a frequently requested speaker for corporate boards, CEO forums, and conferences on topics such as mergers and acquisitions, corporate finance, and maximizing shareholder value in privately held companies. He has served on the board of directors of the Tech Coast Venture Forum and has a long tenure on the board of the Harvard Business School Alumni Association of Orange County.
When:
Thursday, 01/26/17 at 7:00am - 9:00am | iCal
Where:
Back Bay Conference Center
3415 Michelson Drive
Irvine, CA 92612
[ Get Directions ]