Join Harvard's Global Month of Service for April 2017

Harvard Serves – Engage In Your Local Community! Each April, Harvard alumni across the world participate in the Harvard Alumni Association's historic tradition of public service. The Harvard Serves initiative continues that long-standing commitment.

The Harvard Club of Southern California invites Harvard alumni, friends and family to participate in Harvard's annual Global Month of Service. Last year, over a thousand alumni participated in Global Month of Service volunteering opportunities, making a difference in their local community and connecting with fellow alumni.

Local alumni have organized projects in non-proit organizations throughout the region, providing opportunities for alumni to meet one another and assist in their local communities. This year we have numerous and diverse opportunities to get involved. Lend your expertise or your helping hand to organizations like the Great LA River Clean Up; the American Red Cross; the Pacific Heart, Blood, and Lung Institute; the Los Angeles Ballet; TEDx; #LunchBag; Heal the Bay; KIPP Schools; Happy City; the Armory Center for the Arts; the Education Foundation of Anaheim Hills; Doris Cares; the GRYD Foundation; helpavillagewith.us; Los Angeles Education Partnership; Reading Partners Los Angeles; His Table; and other great community organizations.

The list of organizations has been collected by our alumni, for our alumni, and will be updated on an ongoing basis. To sign up for a volunteer opportunity, scroll down to the organization with which you'd like to volunteer, and call or email the alumni coordinator. Once you register with them, the event alumni coordinator will be in touch with further details.

For questions, contact Lindsay Louie, HarvardSoCalGMS@gmail.com

Scroll down further to see volunteer opportunities by any of the following wonderful organizations:
Pacific Heart, Blood, and Lung Institute
American Red Cross of Los Angeles
Los Angeles Education Partnership
Doris Cares
ASC FOSTER CARE PROJECT
Juan Rodriguez Cabrillo High School, Long Beach Unified
Education Foundation of Anaheim Hills

Check back regularly as more volunteer opportunities will be added soon!
---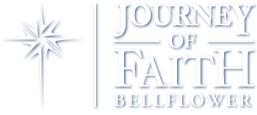 His Table
www.journeyoffaithbellflower.com/get_connected/outreach.html

What: Volunteer to prepare food and serve homeless at Soup Kitchen.

When: Saturdays 9:30am-12:30pm April 1st, 8th, 15th, 22nd, and 29th
Where: 17456 Downey Ave, Bellflower, CA 90706
Volunteers Requested: 2 to 4 people each Saturday
Contact: kegorny@yahoo.com

Soup Kitchen that feeds and clothes around 100-200 men, women and children every Saturday of the year. His Table feeds and clothes the poor, needy and homeless in Bellflower and surrounding cities. Every Saturday of the year we provide a complete and nutritious hot lunch made of fresh meat, fruits and vegetables. Along with a meal, His Table provides clothes from "Effe's Closet" and extra bread for meals during the week.
---
Pacific Heart, Blood, and Lung Institute
www.phlbi.org

What: Art Gallery Grand Opening Fundraiser. Check in registered guests, and collect emails of unregistered attendees.
We have other upcoming volunteer opportunities for The Great Escape Motorcycle event on Saturday, June 6th, which starts at Top Rocker Harley Davidson in Canoga Park and finishes at Newcomb's Ranch in La Canada; and the 5k Walk for Mesothelioma at the Paramount Ranch in Agoura Hills on Saturday, October 22nd.
Additionally, we are looking for a volunteer website/ blog writer to research and write a blog about a relevant healthcare topic. Background in writing preferred.

When: April 5th, 2017 6:30pm-9:00 pm
Where: W Hollywood Hotel, 6250 Hollywood Blvd, Los Angeles, CA 90028
Volunteers Requested: 1 to 2
Contact: christinam@phlbi.org

The Pacific Heart, Lung & Blood Institute (PHLBI) is a freestanding research institution and charity that is committed to advancing medical research of chronic disorders including cancers of the heart, lung and blood. It also hosts support groups, forums and events that enable patients and their families to connect, discuss and learn from experts and each other.
The Pacific Mesothelioma Center (PMC) operates under the PHLBI umbrella and is known internationally for its research and clinical guidelines promoting lung-sparing therapies for malignant pleural mesothelioma (MPM). PMC's mission is to better serve a growing number of mesothelioma victims by supporting the first-of-its-kind and only in-house lab, in the nation.
---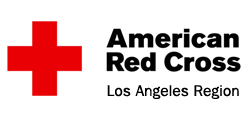 American Red Cross of Los Angeles
www.redcross.org

What: Four events on Saturdays in April as part of "Home Fire Safety Campaign." (Goal is to reduce the number of home fire deaths nationally by 25% over 5 years.) At each of these events, we install free smoke alarms in the homes of residents in "vulnerable communities." We also provide a home fire safety planning "primer" in about 20 minutes. First-time volunteers are asked to come around 8:30 am to get trained and by 9:30am are on the streets, working down a list of homes who've asked for smoke alarms. We will serve a light breakfast and lunch to participating volunteers.

When: Saturdays, April 8, 15, 29
Where: April 8 (Bell Gardens), April 15 (Koreatown), April 29 (Pacoima), April 29(Pomona)
Volunteers Requested: up to 40
Contact: guillermo.sanchez@redcross.org

American Red Cross is a national humanitarian organization.
---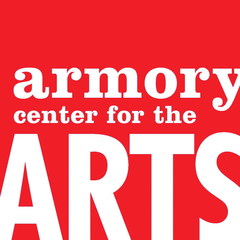 Armory Center for the Arts
www.armoryarts.org

What: We are seeking guest speakers to speak at Pasadena's John Muir High School for the students in their art academy: Arts, Entertainment, and Media (AEM). The program's focus is preparing students for careers in various creative industries. We are hoping to have speakers in the following fields: Film Industry, TV Industry, Online Series Production, Video Game Design, Physicist, Genetist.

When: Week of April 24-28
Where: Pasadena's John Muir High School
Volunteers Requested: 1 to 6
Contact: rlakeman@armoryarts.org

The Armory builds on the power of art to transform lives and communities through creating, teaching and presenting the arts.
---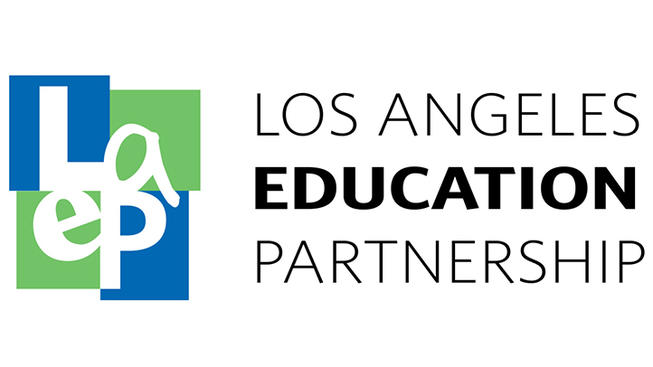 Los Angeles Education Partnership

What: Mock Interviews for San Fernando High School Students. Volunteers conduct a 20 minute entry level interview with each student. Volunteers will review each student's resume and provide feedback on their performance including appearance, communication skills, attitude, etc.

Volunteers have the option of choosing time slots on two different days. Breakfast and Lunch will be provided. The day of we will take some time to go over the interviewing process including sample questions and the scoring rubric before we begin. We will provide all of the materials necessary at the event.

When: Wednesday, April 19 from 8am-12:30pm or 10:30am-3pm / Thursday, April 20 from 8am-12:30pm or 10:30am-3pm
Where: 11133 O'Melveny Avenue, San Fernando, CA 91340
Volunteers Requested: 10 to 50 each day
Contact: mheber@laep.org

Los Angeles Education Partnership is an education nonprofit that works as a collaborative partner in high-poverty communities to foster great schools that support the personal and academic success of children and youth from birth through high school.
---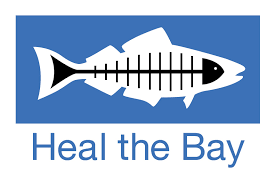 Heal the Bay
www.healthebay.org

What: Nothin' But Sand is a fantastic opportunity to show your local beach some love every third Saturday of the month. It's easy, fun and kicks off your weekend with some excellent karma. Singles, couples, groups and businesses are welcome, and you're encouraged to bring your friends—or make some new ones. See you at the beach! Sign Up Important!
Important: Please read the information below!
All participants must sign a safety waiver form. Forms will be available at the cleanup site, but you're encouraged to complete one in advance to speed up registration.
The cleanup starts promptly at 10 a.m. and winds down by 11:30. Be sure to stick around for the raffle at the end!
Be sure to bring cash for parking, or arrive early enough to find street parking. Some parking lots also accept credit/debit cards.
Help us make Nothin' But Sand a zero-waste event! Bags, garden gloves, water, and healthy KIND Snacks (while supplies last) will be provided, but we encourage you to bring your own cleanup supplies and a reusable water bottle so we can reduce our environmental footprint.
The cleanup is rain or shine and will be cancelled only if there is a risk of lightning.

When: April 15th 10am-12pm
Where: Santa Monica Beach, 1600 Ocean Front Walk, Lifeguard Tower 1550 Santa Monica, CA 90401
Volunteers Requested: up to 25
Sign-up: www.eventbrite.com/e/nothin-but-sand-beach-cleanup-april-2017-tickets-28871630825
---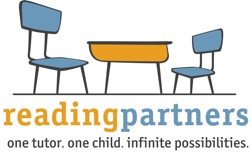 Reading Partners Los Angeles

What: Experience the delight and surprise of working with young children and books! Join Reading Partners to learn about making an impact on elementary school students struggling with reading, and provide the one-on-one support they need.

The event will last approximately four hours beginning with an introduction on the effects literacy has on our students and how to provide impactful support, and leading into a direct service activity working with a student to support their reading. No experience necessary! Opportunity is for volunteers 14 years old or older.

When: April 21st (four hours)
Where: Carthay Center Elementary, 6351 W Olympic Blvd, Los Angeles
Volunteers Requested: 10
Contact: chloe.oliveras@readingpartners.org

Reading Partners mobilizes communities to provide students with the proven, individualized reading support they need to read at grade level by fourth grade in 13 Los Angeles elementary schools.
---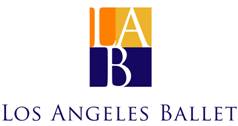 Los Angeles Ballet
www.losangelesballet.org

What: Our annual fundraising gala is on April 21 and we could use volunteers on that date to assist at the event as well as extra help in the days leading up to and following the gala to organize last minute details and track donations. The gala features a performance by Los Angeles Ballet and many exciting guests and speakers.

When: April 21st (and days before)
Where: TBA
Volunteers Requested: 10
Contact: mcooney@losangelesballet.org

The resident professional ballet company of the LA area.
---
Doris Cares

What: Volunteers will help pass out food in south-central Los Angeles, at several locations that are missed by most food donors. It's very light labor that shouldn't take much more than a couple of hours. Minimum age 10 years old.

When: 10am, Saturday, April 29th
Where: TBA – south-central Los Angeles
Volunteers Requested: 1 to 10
Contact: lmw@finewein.com

Doris Cares picks up perishable food, from donors fixing to throw it out -- typically restaurants getting rid of unsold meals -- and rushes it to hungry kids, and their families, all over Los Angeles.
---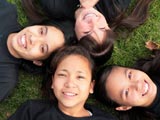 ASC FOSTER CARE PROJECT

When: April 23 and ongoing
Where: 132 N. Euclid Ave., Pasadena CA 91101
Contact: Susan Flaming, fostercare16@gmail.com

Volunteers and art patrons are needed for the annual Art Show, scheduled April 23rd. Original artwork from several dozen youth will be professionally displayed and sold, with 100% of the proceeds going back to each young artist. Ongoing ASC Foster Care Projects seeking volunteers include serving as a coach-monitor for supporting family visitation and reunification; mentoring, tutoring, and support for events. The Foster Care Project is a ministry of All Saints Church Pasadena and welcomes volunteers from the broader Los Angeles Community to support 38 community partners dedicated to nurturing foster, homeless, transitional, and incarcerated children and youth
---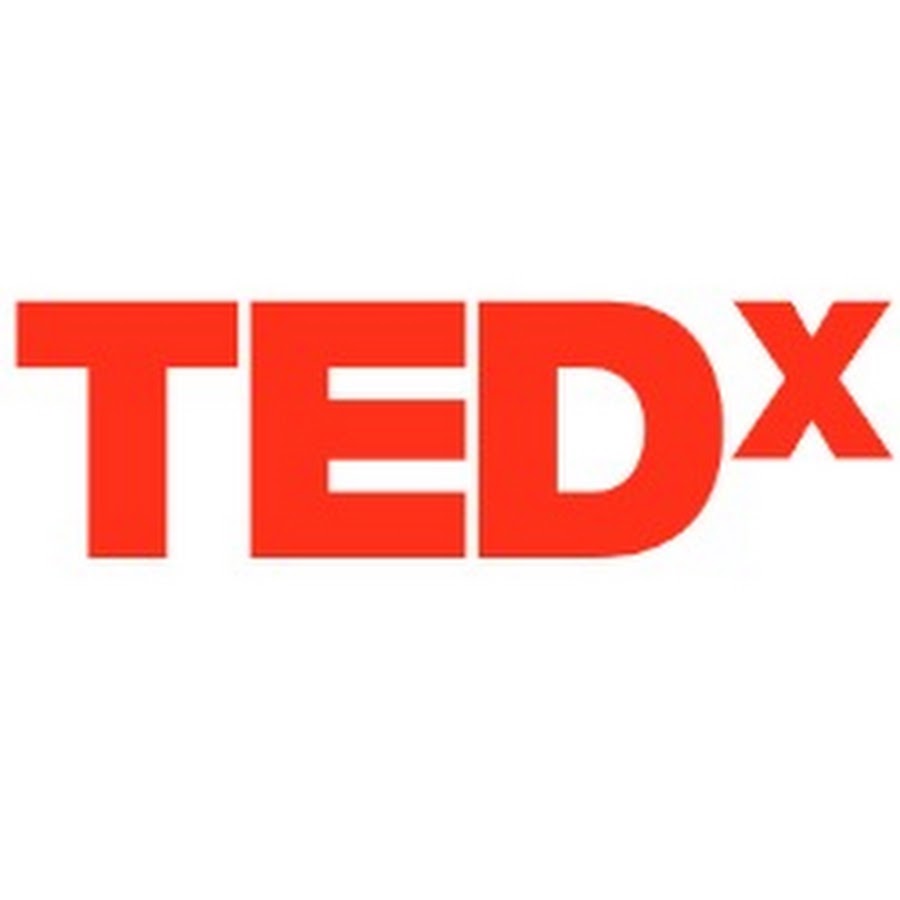 TEDxPasadenaWomen
Tedxpasadenawomen.com

What: 3 salons culminating in large full day TEDx event in September in Pasadena. Salon set up/help in April and May. Fundraising/sponsorship work for full day September event.

When: April, May and September 30
Where: Huntington Library, 151 Oxford Rd, San Marino, CA 91108
Volunteers Requested: 5
Contact: Gwang88@gmail.com
Event last year was host to inspirational speakers including a Paralympic skier, Comedian and writer Sandra Tsing Loh among others and was held to a sold out crowd at Rothenberg auditorium at the Huntington Gardens.
---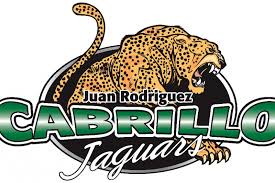 Juan Rodriguez Cabrillo High School, Long Beach Unified
www.cabrillohs.org

What: Volunteers are invited once a month to present to students.

When: 3:00-4:00pm, TBA
Where: Cabrillo High School, Long Beach Unified
Volunteers Requested: 10
Contact: etheledu@yahoo.com
Ivy League Mentorship Program, Reach to the Stars, an enrichment program to inspire students to apply and attend Ivy League schools.
---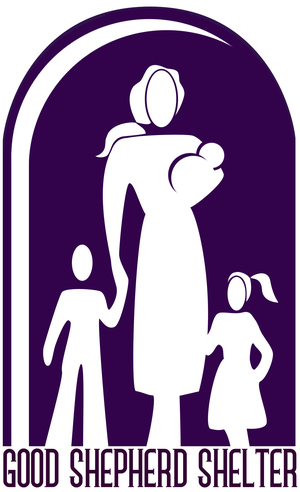 Good Shepherd Shelter
www.goodshepherdshelter.org

What: Playground beautifying and mulch replacement.

When: TBA
Where: TBA
Volunteers Requested: 10
Contact: malderete@goodshepherdshelter.org

Good Shepherd Shelter's mission is to end the generational cycle of domestic violence by providing shelter and comprehensive services for battered mothers and children.
---

What: Fellow Program and Happiness Summit Planning
When: TBA
Where: TBA
Volunteers Requested: 6
Contact: Mika@happycity.us
HappyCity is a 501(c)(3) nonprofit community development organization and the leaders in the establishment of happiness and well-being indicators and quality-of-life initiatives in cities across the U.S.

We exist to co-create a culture of happiness & well-being, one city at a time through our Vision 80 Project, a city-wide strategy to measure and improve the well-being of our people.
---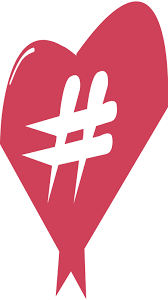 #LunchBag
www.hashtaglunchbag.org

What: Source and fill up to 1500 bagged lunches for the needy in Los Angeles

When: TBA
Where: TBA
Volunteers Requested: 10
Contact: ajay.relan@gmail.com
---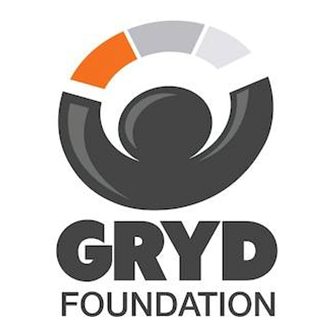 GRYD Foundation
www.grydfoundation.org

What: Volunteers will provide interview tips and workforce advice to the youth and young adults applying for the Youth Squad positions with the highly successful Summer Night Lights ("SNL") program.
We also are seeking professionals in various industries (especially business, real estate, construction, and entertainment) who are interested in serving on our Board of Directors and helping with fundraising and capacity building.

When: TBA
Where: TBA
Volunteers Requested: 5
Contact: adrienne@grydfoundation.org or jacheson@grydfoundation.org

The GRYD Foundation strengthens Los Angeles communities impacted by gang violence, poverty, and unemployment by incorporating a comprehensive approach to reducing gang crime and violence while improving youth development.
---

helpavillagewith.us
www.helpavillagewith.us

What: The charity, which as recently received tax-deductible status, requires help with accounting and tax filing.

When: TBA
Where: TBA
Volunteers Requested: 1
Contact: aaron.james@uci.edu

Builds water and health infrastructure on Nias island, Sumatra, Indonesia.
---
KIPP LA Schools
www.kippla.org

What: would love the opportunity to have your alumni come to our schools at other times during the year.

When: TBA
Where: TBA
Volunteers Requested: 10
Contact: msturges@kippla.org

KIPP LA Schools is a non-profit organization that runs public, free-admission, open-enrollment elementary and middle schools in the underserved areas of East and South LA. Our focus is preparing our students for college and beyond.
---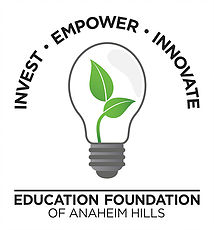 Education Foundation of Anaheim Hills
https://www.edfundah.org

What: Need financial professional to help financial strategy for new non-profit. Also need a CPA to help set up books and IRS filing. Need STEAM professionals and anyone with experience setting up a STEAM Lab in an educational setting (pref. TK-6th). Need a PR professional in non-profit field to strategize.
No specific date as flexible to volunteer's availability. We're open to long term help if a good match.

When: Flexible to accommodate volunteer's availability
Where: TBA
Volunteers Requested: 5
Contact: janet@edfundah.org

We're a new organization (1 year old) and need expert help in many areas.
---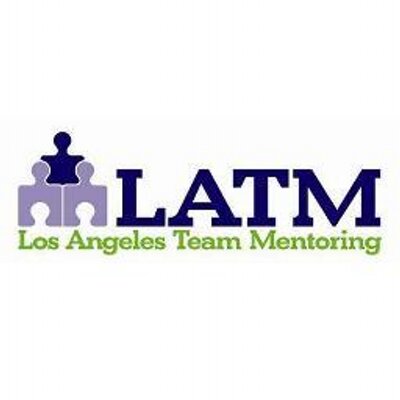 Los Angeles Team Mentoring
www.latm.org

What: For over 1,300 middle school students served by LATM each week, having a positive adult role model in their lives can be life changing. Join LATM as a mentor in the TeamWorks program and start making a difference today!

When: TBA
Where: TBA
Volunteers Requested: 1+
Contact: mmelton@latm.org

Our youth are middle school students (typically 11-14 years old) who are rapidly changing in many ways—physically, intellectually, socially, and emotionally. We specifically target students during the middle school years because, while this represents a significant time of risk for many young people, this group is the most overlooked and underserved youth population in Los Angeles.
Our students come from challenging communities, where the majority of families live below the poverty line. The areas surrounding our schools frequently suffer from greater levels of unemployment, high crime rates, and gang activity. To date, we have impacted over 24,000 young lives.
LATM offers three different programs to address the various needs of middle school students. Our programming takes place during critical "out-of-school" time: during the after-school hours, weekend hours, and summer break.
---