HBSASC Event: From Words to Action - Harnessing the Power of The Largest Racial Justice Movement in American History

Join us along with three diversity and inclusion practitioners, and explore how we move from words of support to substantive change within our companies and schools.
(above photo courtesy of the New York Times)

Thursday, August 20, 2020 @ 5:00PM
Virtual Event via Zoom (details sent after registration)

Click here for more details and to register now!

Cost: Free for Havard Club Members using Promo Code; $20 for Non-members
Contact: Diamond Richardson, diamond.richardson11@gmail.com

The protests that erupted in response to George Floyd's murder have created the largest social justice movement in our country's history. A flurry of statements from companies and schools followed, in which powerful leaders from some of our most storied institutions condemned Floyd's death and voiced recognition of the barriers that black people continue to face in this country.

What remains to be seen is if these words of support will lead to lasting change in how our most powerful institutions attract & retain students/professionals of color, as well as what role these institutions will play in eradicating systemic racism more broadly.

Join the HBS Association of Southern California on August 20, 2020 as we discuss these topics with three diversity and inclusion practitioners, and explore how we move from words of support to substantive change within our companies and schools.

About the Panel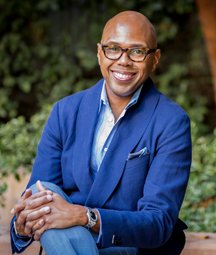 Brickson Diamond is CEO of Big Answers, LLC, which consults on diversity and inclusion strategy for clients in entertainment, technology and asset management, generating new partnerships and leveraging impactful connections. He previously served for five years as COO of The Executive Leadership Council, the preeminent member organization of Black executives in the Fortune 1000. Brickson began his career and spent 15 years as a marketing and client services executive with The Capital Group Companies, a $2 trillion global asset management firm. He is a founding board member and chair of The Blackhouse Foundation, which provides pathways for Black multi-platform content creators into career opportunities within film, television, digital and emerging platforms. Brickson is a trustee of Brown University, the Middlesex School and Tides. He is a graduate of Brown University and the Harvard Business School.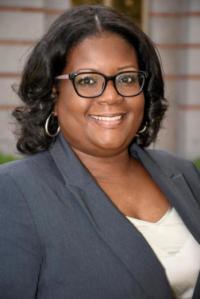 Martinique Starnes, Ed.D. is the Director of Diversity, Equity, and Inclusion at Westside Neighborhood School (WNS), a preschool through 8th grade independent school located in Los Angeles. In this role, she ensures that WNS is the epitome of an inclusive community - one that welcomes and celebrates all identities, perspectives, and contributions. She is a champion for equity and inclusion, elevating voices throughout educational spaces. Prior to joining WNS, she served as Manager of Diversity, Outreach, and Community Development for the California Charter Schools Association, where she designed and executed leadership development programs for school leaders of color. She also served for 10 years as the Dean of Counseling and Student Affairs at Verbum Dei High School in the Watts community of Los Angeles. Her reach is significant, impacting hundreds of thousands of California's students and educators over her 20-year career.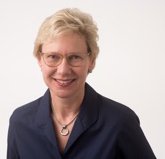 Annette Friskopp is the Global Head & General Manager of the Specialty Printing Systems (SPS) group in the HP Inc.'s Graphics Solutions Business (GSB). SPS enables print innovation leveraging HP's technology and manufacturing scale. SPS provides specialty inks, inkjet cartridges, printer mechanisms and enablers to original equipment manufacturers, fluid partners and resellers. SPS enables them to satisfy their customers' needs with HP's breadth of inkjet and dispensing technology in a variety of markets including: coding and marking, labeling, packaging, postage, direct mail, mail addressing, financial transaction documents, and life sciences.

Annette joined HP over 10 years ago. She has 30 years of experience growing profitable technology businesses in the United States, Europe and Asia. She has held senior management roles for companies as small as startups to as large as HP and Mitsui. In HP, she has held a variety of roles in Print and Graphics. She earned an MBA from Harvard Business School in 1990.

Annette served as the Finance Chair on the Board of Out & Equal. At HP she serves on the Global Diversity Advisory Board reporting to the CEO and Global Head of HR and she is the Executive Sponsor of Global Pride. She co-authored the book "Straight Jobs, Gay Lives" published by Simon & Schuster in 1995. Her personal passions include her family, cycling, drawing, and diversity and human rights.

When:
5:00PM - 6:00PM Thu 20 Aug 2020 ( Timezone: Pacific )

Where:
Virtual Event via Zoom (details sent after registration)


[ Get Directions ]