Harvard's David Harris on "We the People: Ideal, Ideology and Racial Justice"

Join Dr. Harris, Managing Director of the Charles Hamilton Houston Institute for Race and Justice at Harvard Law School, in conversation with Dr. Sylvia Bartley, Senior Global Director of Medtronic Foundation and host of KMOJ's African American Forum.

Thursday, April 8, 2021 @ 3:30PM Pacific Time (5:30PM Central Time)
Virtual Event via Zoom (details sent after registration)

Click here for more details and to register now!
This event is being hosted by the Harvard Club of Minnesota.

Cost: No charge, registration required
Contact: Jim Richardson, james_p_richardson@msn.com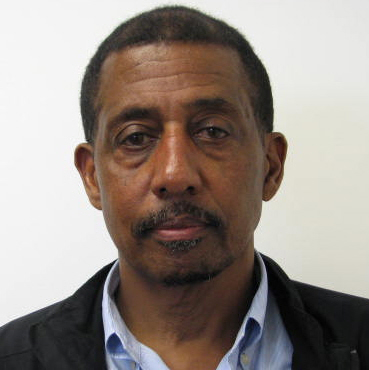 David Harris, PhD, has been the managing director of the Charles Hamilton Houston Institute for Race and Justice since 2006. Under his leadership, the Houston Institute has created a national platform with its Houston/Marshall Plan for Community Justice, an initiative that seeks to change the way public policy is conceived and implemented. The project is designed to amplify the voices, knowledge and expertise of people living in communities devastated by decades of underdevelopment wrought by the war on crime and war on drugs. The Institute's work is based on developing partnerships with others, emphasizing the directly affected and those working with them.

David has extensive experience in many facets of civil rights issues, from police practices to redistricting and domestic violence, as well as voting rights, fair housing, community development and justice reform. He has spoken extensively at local, regional and national forums on civil rights and justice, regional equity, fair housing, and the complex challenges facing American society in the 21st century.

He holds a Ph.D. in sociology from Harvard University and a B.A. from Georgetown University. He has served as adjunct faculty at Cambridge College and a lecturer at Harvard Law School. He currently serves as the Chair of the Massachusetts Advisory Committee to the U. S. Commission on Civil Rights and as Vice Chair of the Unitarian Universalist Urban Ministry. He served as the Chair of the Medford Human Rights Commission for over a decade. In 2019, he was awarded Massachusetts Governor's Award in the Humanities.


Sylvia Bartley, PhD, is Senior Global Director of the Medtronic Foundation, where she oversees employee volunteer engagement for 90,000 employees, as well as disaster relief and patient empowerment strategies.

She has made an impact as a board member and leader for prominent non-profit organizations including the African American Leadership Forum, the Association of Black Foundation Executives and The Black Women's Health Imperative. She is an advisory member for US Chamber of Commerce Foundation, Co-Chair of the Conference Board Philanthropy & Engagement Council and a Regent for Augsburg University.

She has received numerous awards, including the Top 100 Most Influential and Powerful Black Briton in 2021, 2020 and 2019, and Women in Business and Diversity in Business Awards from Minneapolis/St. Paul Business Journal. She is a 2014 Bush Fellow and an AARP/Pollen's 50 over 50 award recipient.
Sylvia has published her first book, Turning the Tide: Neuroscience, Spirituality and My Path Toward Emotional Health, which outlines the links between our brains and our souls while inspiring readers to change the world with that knowledge.
When:
3:30PM - 4:30PM Thu 8 Apr 2021, Pacific timezone

Virtual Event Instructions: