The Undertold Stories of the Asian American Movement for Liberation

Please join this panel of experts as we discuss anti-Asian racism across US History, share undertold stories of Asian American activism, and consider the next steps that we need to take in order to create a more equitable and just future.

Friday, May 14, 2021 @ 3:00-4:30PM
Virtual Event via Zoom (details sent after registration)

The recent public murders and racism against Asian Americans are illustrative of a deeper, broader, and more systemic oppression that has been swept out of common knowledge and most history books. The long histories of racism in America built on slavery and the lethal colonial advancements against Native Americans are intertwined with the oppressive legal, cultural, and interpersonal actions against voluntary immigrants, refugees, and forced laborers who came from across Asia. Additionally, Asian Americans have been on the front lines of activism in the US pushing for liberation alongside our brethren of color.

Cost: No charge, registration required
Contact: Madeleine Mejia, madeleine_mejia@post.harvard.edu


ABOUT OUR PANEL: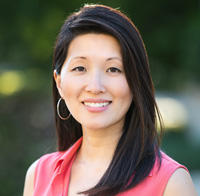 Dr. Jane Hong is associate professor of history at Occidental College, where she specializes in U.S. immigration and engagement with the world. She is the author of Opening the Gates to Asia: A Transpacific History of How America Repealed Asian Exclusion (University of North Carolina Press, 2019). Hong is committed to making history accessible to general audiences. She has led K-12 teacher seminars for the Gilder-Lehrman Institute of American History, consulted for television programs including Finding Your Roots with Henry Louis Gates, Jr. and American Idol, and penned op-eds for the Washington Post and the Los Angeles Times. Most recently, she appeared in two episodes of the PBS docu-series, Asian Americans. Born in Brooklyn and raised in New Jersey, Hong received her Ph.D. in history from Harvard and her B.A. from Yale.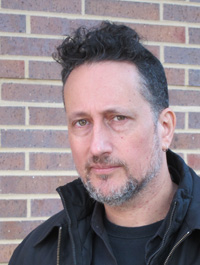 Vivek Bald, Associate Professor of Comparative Media Studies and Writing at MIT. Vivek is a scholar, writer, and documentary filmmaker whose work focuses on histories of migration and diaspora, particularly from the South Asian subcontinent. He is the author of Bengali Harlem and the Lost Histories of South Asian America (Harvard University Press, 2013). His films include "Taxi-vala/Auto-biography," (1994) which explored the lives, struggles, and activism of New York City taxi drivers from India, Pakistan, and Bangladesh, and "Mutiny: Asians Storm British Music" (2003) a hybrid music documentary/social documentary about South Asian youth, music, and anti-racist politics in 1970s-90s Britain. Bald is currently working on a transmedia project aimed at recovering the histories of peddlers and steamship workers from British colonial India who came to the United States under the shadows of anti-Asian immigration laws and settled within U.S. communities of color in the early 20th century. The project consists of the Bengali Harlem book as well as a documentary film, "In Search of Bengali Harlem," (currently in production), and a digital oral history website in development at bengaliharlem.com.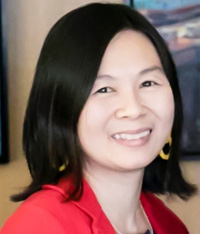 Kimberly A. Truong is the Executive Director of Justice, Equity, Diversity, and Inclusion (JEDI) at MGH Institute of Health Professions, a graduate school founded by Mass General Hospital. Kim is an adjunct lecturer on education at Harvard Graduate School of Education, a faculty affiliate of the MGH Center for Cross-Cultural Student Emotional Wellness, and founder of XEM Consulting Services, LLC. Kim has received wide recognition for her work, most recently, she was named the inaugural Rising Star Award recipient by the National Association of Diversity Officers in Higher Education and one of the 50 most influential people of color in higher education by Get Konnected!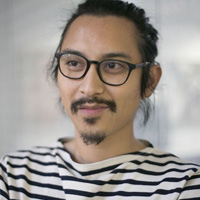 Marcus Benigno, Chief communications and marketing officer at the ACLU of Southern California. Marcus joined the SoCal affiliate in 2013, as a new media strategist managing the affiliate's digital content and products including the design and marketing of the Mobile Justice smartphone app. Since 2016, he has led the communications and media advocacy arm for the affiliate. In 2017, Marcus was a Mellon professor of practice at Occidental College, where he taught a course on media theory and social movements. Previously, Marcus was a freelance correspondent abroad, reporting for domestic and international outlets including the Nepali Times, Egypt Independent, Public Radio International's America Abroad Media and the United Nations Integrated Regional Information Networks (UN-IRIN). Marcus earned his degree from McGill University in International Development Studies. He is currently a member of the board of directors for the Los Angeles Neighborhood Land Trust.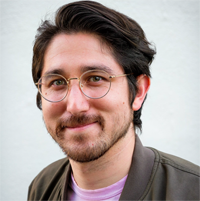 Andy Riemer (Moderator) is a consultant at SidePorch. Andy's career has focused on driving impact through the principles of equity and inclusion. He has worked for various non-profits, foundations, and corporations to measure impact, create strategic growth, as well as consult on mental health and diversity initiatives. Previously, Andy has worked at education and entertainment organizations, such as Creative Artists Agency (CAA) and Education Week, developing mission-driven change through scale, research, and optimal partnerships. He began his career working in a counseling lab studying Asian American masculinity. He has also founded a mental health start-up and briefly played professional soccer in the US and Germany. He holds an Ed.M in Human Development and Psychology from the Harvard Graduate School of Education where he was also an Equity & Inclusion Fellow and has a B.A. in Psychology from Georgetown University.

When:
3:00PM - 4:30PM Fri 14 May 2021, Pacific timezone

Virtual Event Instructions: