Partner Club Event (Harvard APALSA): Reflections from the Bench

In celebration of Asian Pacific American Heritage Month in May, the Harvard Law School APALSA Alumni are hosting this virtual event featuring three distinguished HLS alums: US District Judge (Maryland) Theodore Chuang JD '94, US District Judge (California) Judge Lucy Koh JD '93, and Superior Court Judge (Los Angeles) Elaine Lu JD '94.

Thursday, May 20, 2021 @ 5:00PM Pacific Time (8:00PM Eastern Time)
Virtual Event via Zoom (details sent after registration)

Please join us for this special event and feel free to submit questions ahead of time when registering. All members of the Harvard community are welcome. The conversation will be moderated by Ashok Ramani '98, currently a partner at Davis Polk & Wardwell and the head of its IP Litigation Practice.

Click here for more details and to register now!

About the Speakers: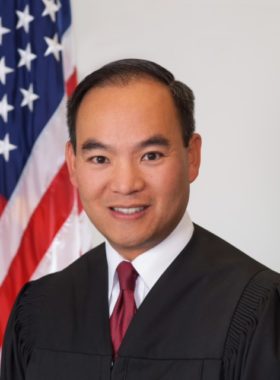 Judge Theodore Chuang JD '94 was appointed by President Obama in May 2014 and is the first Asian American Article III federal judge to serve in any of the states within the Fourth Circuit. Prior to his appointment, Judge Chuang served as Deputy General Counsel of the U.S. Department of Homeland Security (DHS) from 2011 to 2014 and as Associate General Counsel of DHS from 2009 to 2011. In 2009, he served as Chief Investigative Counsel for the U.S. House of Representatives, Committee on Energy and Commerce. From 2007 to 2009, he served as Deputy Chief Investigative Counsel for the House Committee on Oversight and Government Reform. From 2004 to 2007, Judge Chuang was in private practice in Washington, D.C. at Wilmer Cutler Pickering Hale and Dorr, LLP. From 1998 to 2004, Judge Chuang served as an Assistant United States Attorney in the Criminal Division of the U.S. Attorney's Office for the District of Massachusetts. From 1995 to 1998, he served as a trial attorney at the U.S. Department of Justice, Civil Rights Division, in Washington, D.C.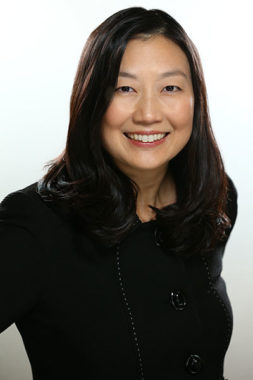 President Obama appointed Judge Lucy Haeran Koh JD '93 to the U.S. District Court for the Northern District of California in June 2010. Governor Schwarzenegger appointed her to the California Superior Court for the County of Santa Clara in January 2008. She was formerly a partner at McDermott Will & Emery, where her colleagues and she litigated the In re Seagate Technology case, in which the Federal Circuit overturned the 24 year old standard for willful patent infringement. She served as an Assistant U.S. Attorney in the Major Frauds Section of the U.S. Attorney's Office in Los Angeles. A jury instruction from one of her trials is a Ninth Circuit Court of Appeals Model Criminal Jury instruction. She received an award from then FBI Director Louis J. Freeh for prosecuting a major securities fraud case. She served in Washington, D.C. as a Special Assistant to U.S. Deputy Attorney General Jamie Gorelick at the U.S. Department of Justice and as a Women's Law and Public Policy Fellow on U.S. Senator Ted Kennedy's Senate Judiciary Committee staff. She received her undergraduate and law degrees from Harvard.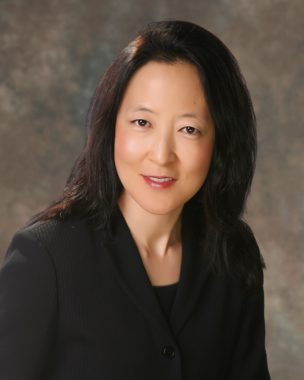 Elaine Lu JD '94 was appointed to the Los Angeles Superior Court in 2007. She currently presides over Department 26, one of the Independent Calendar courts at the Stanley Mosk Courthouse. Prior to joining the bench, Judge Lu served as an Assistant United States Attorney in the Central District of California where she was assigned to the Major Frauds section, prosecuting white-collar, securities fraud, and bank fraud cases, and then served as Deputy Chief of the General Crimes Section. Earlier in her legal career, Judge Lu served as a law clerk to the Honorable Rudi M. Brewster of the United States District Court in the Southern District of California, and also to the Honorable A. Wallace Tashima of the United States Court of Appeals for the Ninth Circuit. Judge Lu is a graduate of Harvard Law School and Stanford University.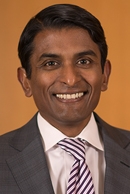 Mr. Ashok Ramani '98 heads Davis Polk's IP Litigation practice. A Fellow of the American College of Trial Lawyers, he focuses his practice on patent and trade-secret litigation and investigations. Leading publications, including Chambers and the Daily Journal, have repeatedly recognized Mr. Ramani as among the country's best IP trial lawyers.
When:
5:00PM - 6:00PM Thu 20 May 2021, Pacific timezone

Virtual Event Instructions: