Travel Talks with William C. Kirby: The Rise of China in the World of Universities

Join our friends at Harvard Alumni Travels for their Travel Talk with a lecture presented by William C. Kirby '74, PhD '81. This talk, based on Professor Kirby's forthcoming book, The World of Universities, will take us on a global tour: from Berlin to Boston to Berkeley to Beijing and beyond. We will conclude with the question: Can Harvard still lead?

Wednesday, May 12, 2021 @ 12:00PM Pacific Time (3:00PM Eastern Time)
Virtual Event via Zoom (details sent after registration)

German universities defined academic excellence in the 19th century. American universities came to set global standards in the 20th century. What, then, are the prospects for China to lead the world of universities in the 21st century?

Click here for more details and to register now!

Space is limited on a first come, first serve basis! This lecture will be livestreamed to YouTube. More details upon registration.

Questions? Contact Harvard Alumni Travels at: haatravels@harvard.edu

About our Speaker: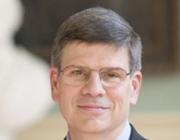 William C. Kirby '74, PhD '81 is T. M. Chang Professor of China Studies at Harvard University and Spangler Family Professor of Business Administration at Harvard Business School. He is a University Distinguished Service Professor. Professor Kirby serves as Chairman of the Harvard China Fund and Faculty Chair of the Harvard Center Shanghai. At Harvard he has served as Director of the Fairbank Center for Chinese Studies, Chairman of the History Department, and Dean of the Faculty of Arts and Sciences. His current projects include case studies of trend-setting Chinese businesses and a comparative study of higher education in China, Europe, and the United States. His most recent books include is Can China Lead? (Harvard Business Review Press) and China and Europe on the New Silk Road (Oxford University Press).
When:
12:00PM - 1:00PM Wed 12 May 2021, Pacific timezone

Virtual Event Instructions: