Anti-Racism 101 for Parents

This incredible panel will kick-off a series of panel discussions focused on anti-racism for parents. This initial event will grapple with questions, such as: How do you talk to your kids about racism? How do you support your kids with their own racial identity development? How do you encourage your kids to become anti-racist?

Wednesday, September 22, 2021 @ 5:30pm Pacific (8:30pm Eastern)
Virtual Event (details sent after registration)


Register: Pre-registration is now closed.
Cost: No charge (pre-registration required)
Contact: Madeleine Mejia, madeleine_mejia@post.harvard.edu; Andy Riemer, Andy@sideporch.co, or John Luna, John.Luna@gmail.com

Panelists (in alphabetical order of last name):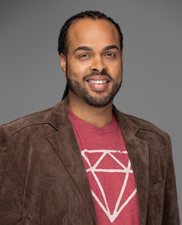 Dr. Tracey A. Benson (HGSE EdLD '15)
CEO of Tracey A. Benson Consulting and founder of The Anti-Racist Leadership InstituteTM, Tracey received his doctorate in Education Leadership from the Harvard Graduate School of Education and Masters of School Administration from the University of North Carolina-Chapel Hill. He has served as an assistant professor of educational leadership, high school principal, middle school vice-principal, and elementary school teacher. His research explores the vestiges of structural racism in K-12 education that continue to impede the academic success of students of color. Tracey's book, Unconscious Bias in Schools: A Developmental Approach to Exploring Race and Racism, was released with Harvard Education Press in August 2019.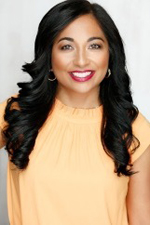 Farzana Nayani (she/hers) B.Ed, M.A. (UH Mānoa, '06)
Farzana has been a recognized Diversity, Equity, and Inclusion specialist, coach, and speaker for over 20 years. She has worked with higher education institutions, school districts, corporations, public agencies, and non-profit organizations as a consultant and trainer on diversity, equity and inclusion, intercultural communication, anti-racism, and unconscious bias. Farzana has contributed curriculum and program design for the Smithsonian and the East-West Center and has been featured in Forbes, The Wall Street Journal, Marie Claire, Parents, NPR, the Washington Post, and the LA Times. She has had leadership roles with the National Association of Asian American Professionals (NAAAP), is a member of CAUSE USA, Center for Asian Americans United for Self Empowerment. A multiethnic individual herself, she is the parent of two multiracial sons and has written the book, Raising Multiracial Children: Tools for Nurturing Identity in a Racialized World released in March 2020 by Penguin Random House. Farzana founded the multiracial community on Instagram called @multiracialmatters. More information about Farzana can be found at: www.farzananayani.com and through connecting with her on social media: @farzananayani on all platforms.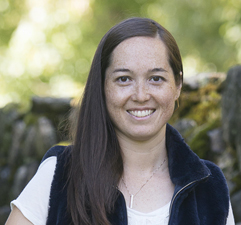 Anri Wheeler, M.Ed. (HGSE '18)
Anri (she/her) is a writer, Director of the Equity Fellows program at the Harvard Graduate School of Education, and mother to three strong daughters. In addition, she facilitates workshops on identity, equity, and antiracism as co-owner of Beyond Binaries LLC, and teaches incarcerated students at two MA prisons. She is a biracial New Yorker living in New England. Links to her writing at anriwheeler.com.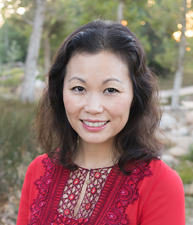 Jenny Woo, M.Ed., MBA (HGSE '18)
Jenny is an educator, TEDx speaker, and founder/CEO of Mind Brain Parenting. She dedicates her career to helping people realize their potentials from classrooms to boardrooms. She has worked with children and families as a school administrator, with college students as a career coach and instructor at UC Berkeley, and with employees as a human capital consultant and executive coach. As a Ph.D. Candidate at UCI School of Education, Jenny conducts research in social-emotional learning, emotion regulation, and resilience. Jenny is the creator of 52 Essential Conversations, 52 Essential Relationships, 52 Essential Critical Thinking Skills, and 52 Essential Coping Skills, a series of award-winning life skills games. Her games have been featured by Harvard, CASEL and are used by parents, educators, and therapists in 50+ countries. Visit mindbrainparenting.org for games & resources, and connect with Jenny at linkedin.com/in/jennyjcwoo.

Moderator: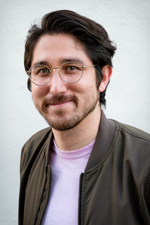 Andy Riemer (HGSE '18)
Andy (he/him) is a Consultant at SidePorch, an organization that develops strategies and partnerships to scale measurable impact and take on humanity's biggest challenges and opportunities. This work furthers Andy's career of driving impact through the principles of equity and inclusion, which centers on breaking down systems of white supremacy and the patriarchy. Andy has worked with non-profits, foundations, and corporations to measure impact, create strategic growth, develop mental health and diversity initiatives. Previously, Andy has worked at education and entertainment organizations, such as Creative Artists Agency (CAA) and Education Week, developing mission-driven change through scale, research, and optimal partnerships. While at Harvard, he was an Equity and Inclusion Fellow and founded a mental health start-up. Before starting his career in education and consulting, Andy also played professional soccer in Germany. He holds an Ed.M from Harvard and a B.A. in Psychology from Georgetown University.
When:
5:30PM - 7:00PM Wed 22 Sep 2021, Pacific timezone

Virtual Event Instructions: