Partner Club Event (Harvardwood)—Injustice on the Small Screen: How TV Writers Can Change the Narrative About Our Legal System

Harvardwood, Color of Change, ACLU of Southern California and the LA DA Accountability Coalition, invite you to join us for a virtual discussion on how crime and legal TV series impact the public perception of crime, racial injustice and the criminal legal system. We ask the question: How can we, as writers and showrunners, do better?

Tuesday, October 26, 2021 @ 5:30-7:00PM
Virtual Event (sign-in details will be sent after regsitration)

Click here for more details and to register now!

Cost: No charge
Contact: Allison Kiesling, allison@harvardwood.org

We hope this event will inspire writers who want to be part of telling stories that share a more authentic understanding of the characters, forces and factors that shape the criminal legal system, and in a way that helps viewers reckon responsibly with all the complicated issues bound up in it. As a growing number of police-related shows are cancelled due to public pressure. And writers have been increasingly called to discuss the changing landscape of the crime TV genre, one of the most popular TV show genres. Our goal is to provide people both inside and outside the industry with a framework for assessing where the genre stands today and how it can evolve more quickly and more responsibly.

Keynote Speaker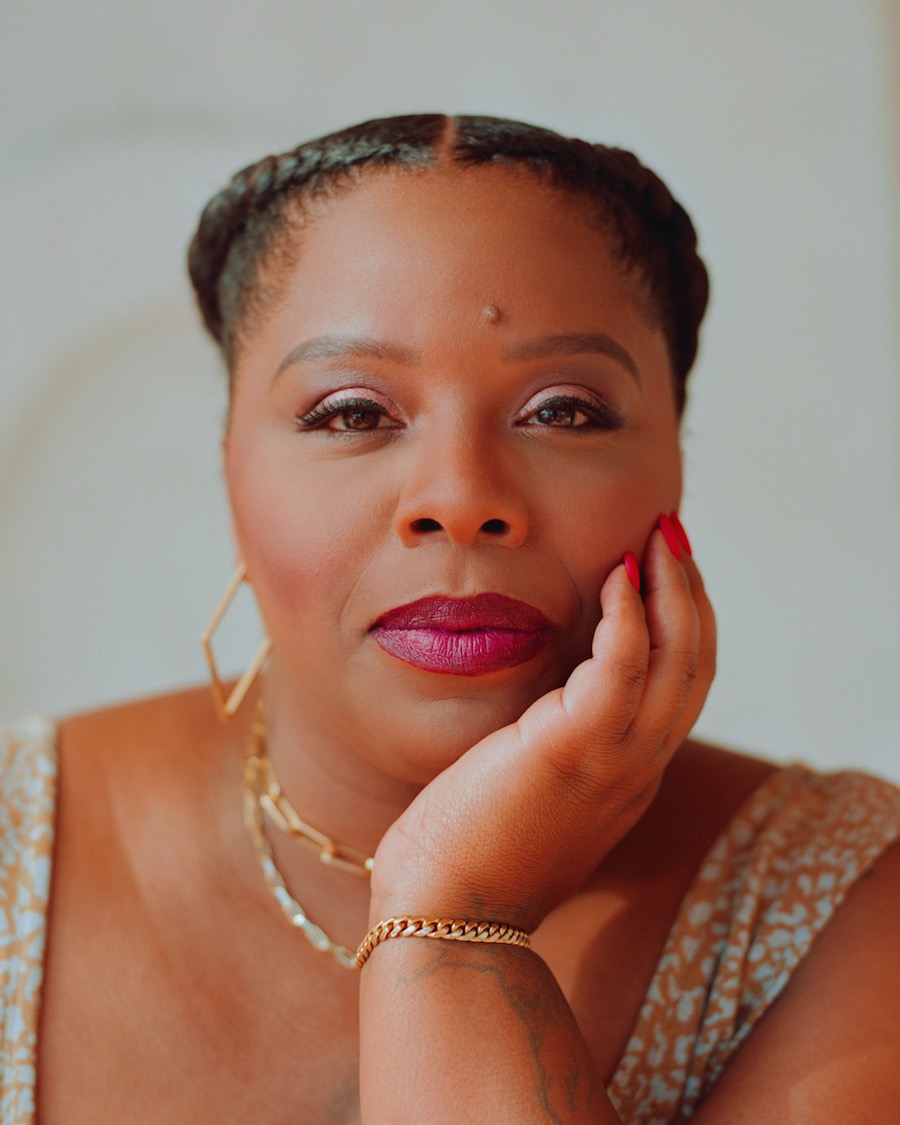 Patrisse Cullors is a New York Times bestselling author, educator, artist, and abolitionist from Los Angeles, CA. Co-founder of the Black Lives Matter Global Network Foundation, Patrisse has been on the frontlines of abolitionist organizing for 20 years. Since she began the Black Lives Matter movement in 2013, it has expanded into a global foundation supporting Black-led movements in the US, UK,and Canada, and has been nominated for the 2021 Nobel Peace Prize. The significance of the Black Lives Matter movement has been recognized by The New York Times as the "largest movement in US history." TIME 100 also named Patrisse as one of the 100 most influential people in 2020. Patrisse has led multiple Los Angeles-based organizations, including Dignity and Power Now, Justice LA, and Reform LA Jails. These organizations have won progressive ballot measures, fought against a $3.5 billion jail plan, and implemented the first-ever Civilian Oversight Commission of the Los Angeles Sheriff's Department.

Patrisse is also the faculty director of Arizona's Prescott College, a new Social and Environmental Arts Practice MFA program, which she developed nesting a curriculum focused on the intersection of art, social justice, and community organizing that is the first of its kind in the nation. As an outspoken abolitionist and artist, Patrisse combined these two passions in early February 2020 when she teamed up with Noé Olivas and Alexandre Dorriz to serve as co-founder of the Crenshaw Dairy Mart, a reimagined art gallery and studio dedicated to shifting the trauma-induced conditions of poverty and economic injustice, bridging cultural work and advocacy, and investigating ancestries through the lens of Inglewood and its community. Not stopping there, Patrisse is also a former staff writer on Freeform's Good Trouble series as well as an actress on the show. She also co-produced the 12-part YouTube Originals series titled RESIST, which premiered November 18, 2020. In 2020, Patrisse signed an overall production deal with Warner Brothers, where she intends to continue to uplift Black stories, talent, and creators that are transforming the world of art and culture. Photo credit: Ryan Pfluger

Panelists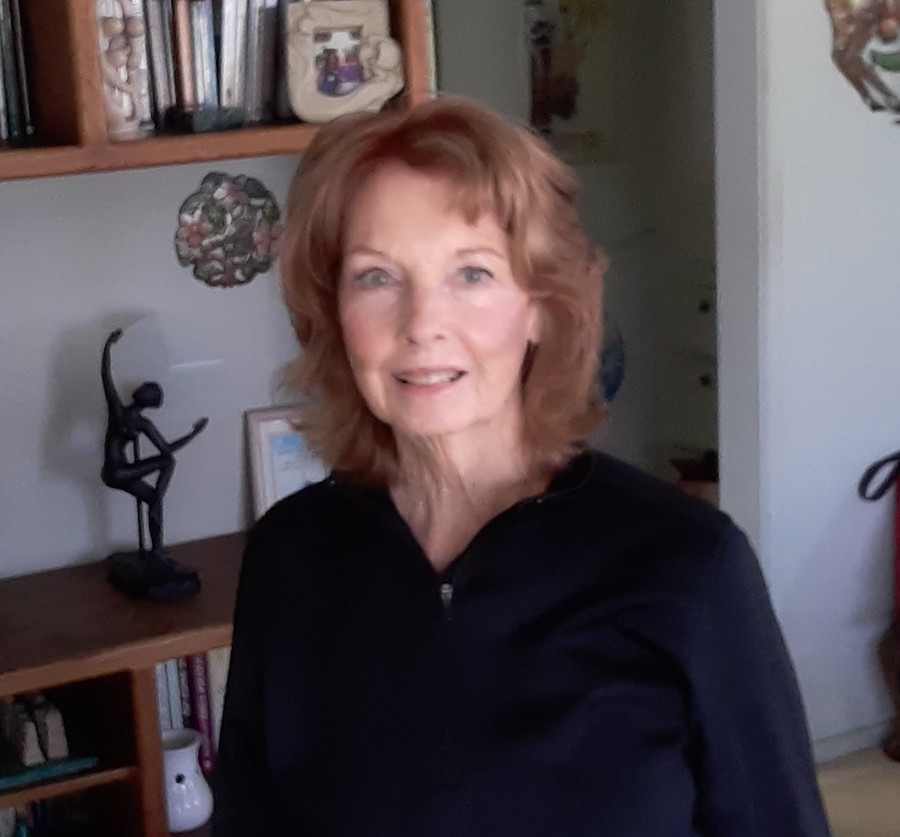 Jane Dorotik is an R.N. and healthcare professional who worked for many years in Community Mental Health Administration. She had been incarcerated for 20 years on a wrongful conviction and, thanks to the amazing work by Loyola Law School Project for the Innocent, her conviction was overturned in July 2020.

She is a member of the California Coalition for Women Prisoners (CCWP), a current member of the Board of Directors of Californians United for a Responsible Budget (CURB), and a former board member of Justice Now. She also founded Compassionate Companions, an organization within CIW that provides kindness and compassion to any incarcerated woman experiencing any catastrophic emotional event, and provides vigils and care for terminally ill incarcerated women. She founded and published for eight years the CIW newsletter, Strive High.

She advocates for prison abolition as well as dignity and compassion for all incarcerated individuals.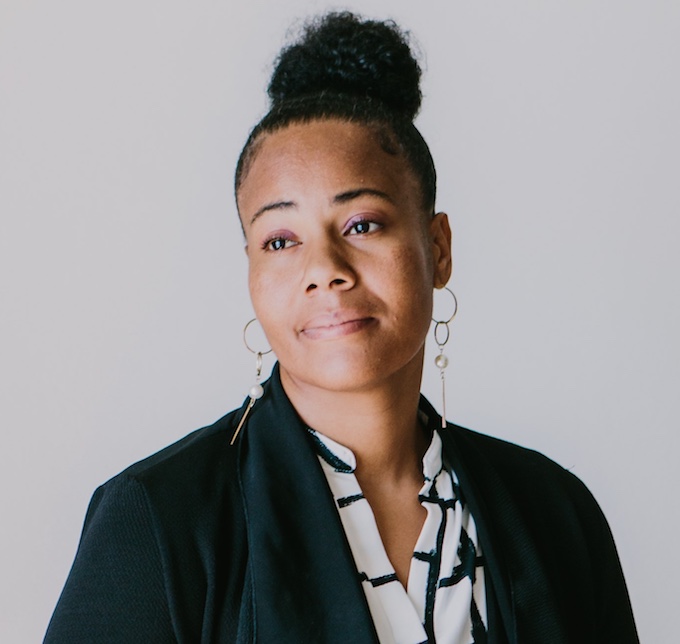 LaNaisha Edwards is the Lead Chapter Coordinator for Crime Survivors for Safety and Justice and co-chair for the Los Angeles District Attorney Office Crime Victims Advisory Board. Her work is formed through her lived experience. After the murders of her young brothers in 2010 and 2016, LaNaisha started her journey to healing by turning her pain into power. Working with organizations across California and supporting programs that focus on reducing community and gang violence. She has worked with Los Angeles Gang Reduction Youth Development (GRYD) program and Urban Peace Institute where she is a violence interruption training facilitators. LaNaisha is a consultant for the Office of Violence Prevention, and the Co-Founding Director of United Communities for Peace. Edwards received a BA in Human Service with a minor in Public Administration from California State University and is currently earning a Master Certificate in Restore Justice at Vermont Law school.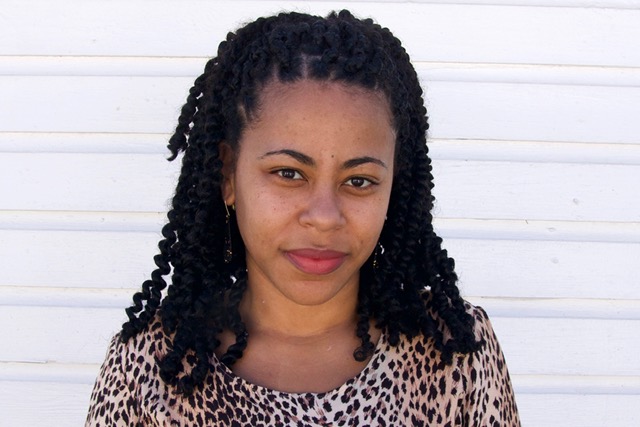 Amity Paye is Interim Director of Storytelling & Marketing and the Senior Director of Communications at Color Of Change. She oversees the organization's media strategy and partnerships to make Color Of Change a household name and build their brand. She uses media coverage to drive some of the organization's most important victories on tech, changing Hollywood, and criminal justice reform. She was pivotal in the #StopHateForProfit campaign, where Color Of Change convinced more than 100 corporations to pull $7B in advertising from Facebook for its failure to reign in racist propaganda. Her team runs The Black Response, a resource site with calls to action, resources, and interviews to help Black people stay safe through the pandemic.

Since joining the organization in early 2020, Amity has tripled Color Of Change's press reach. and has been instrumental in holding corporations to their pledges to support Black lives after the murders of George Floyd, Breyonna Taylor and so many others.

Before joining Color Of Change, she led strategic communications for the Black Youth Project and the labor union 32BJ SEIU and spent a decade as a journalist reporting on Black youth and social justice for The Nation, NBC, The Root, Jet Magazine and the Amsterdam News. Amity serves on the board of Samara Collective, a women-led communications coop. She is a graduate of Syracuse University's S.I. Newhouse School of Public Communications. She currently lives in upstate New York on land she and her husband are turning into a communal gardening and artist space.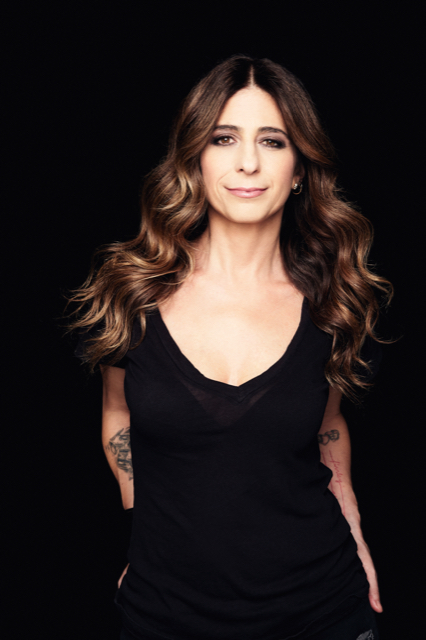 Nikki Toscano - Recognized by Entertainment Weekly as one of the Top Ten People to Watch Behind the Scenes, Nikki Toscano is currently the writer, showrunner and executive producer of Paramount Plus' The Offer, a limited series about the making of The Godfather.

Toscano also has a pilot with Ellen Pompeo and Regina King at Netflix, a pilot at Paramount Plus with Academy Award winners Guy Nattiv and Jaime Ray Newman, and another pilot with Keri Russell based on the best-selling novel Long Bright River. Before that, Toscano was co-showrunner and executive producer of HUNTERS, the Jordan Peele-produced Nazi hunting drama at Amazon. Prior to that, she was on back-to-back overall deals at 20th Century Fox and Universal. During her tenure at 20th and Universal, she wrote and executive produced two pilots, Behind Enemy Lines for FOX/20th and Red Zone for CBS/Universal as well as wrote four others.

Toscano got her start hawking a pilot to CBS/Paramount, which was loosely based on her life (she fostered and adopted a 12-year-old kid from a children's home when she was 25). She has since developed and sold pilots to such outlets as Apple, Netflix, FX, Paramount Plus, FOX, NBC, CBS and ABC.

On the staffing side, she has written and produced for various series, including A&E's "Bates Motel," FOX's "24," NBC's "Shades of Blue," ABC's "Detroit 187," and ABC's "Revenge" to name a few.

Hailing from the DC suburbs, Toscano lives in Los Feliz, California and is the mother of three children.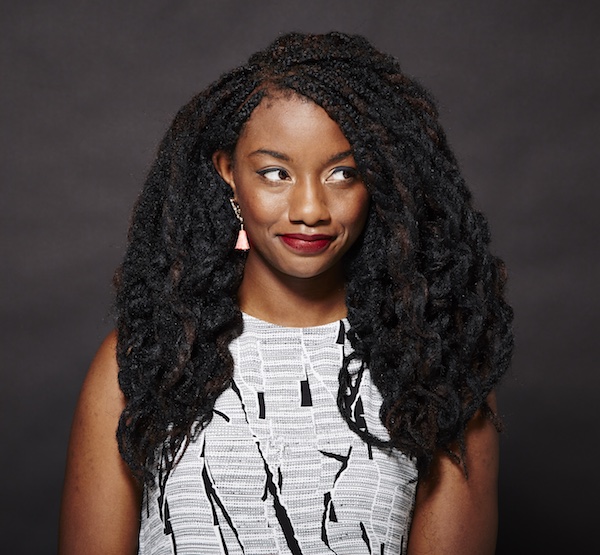 Alexis Wilkinson is a Wisconsin-born writer who specializes in humor, copy, video and film. She's written award-winning television, pieces for national magazines, and created content for multiple brands. Her TV credits include: Brooklyn Nine Nine and Veep, among others. She graduated from Harvard College in 2015 with a degree in economics and a secondary in psychology. During her time there, she was the first black female President of the Harvard Lampoon



When:
5:30PM - 7:00PM Tue 26 Oct 2021, Pacific timezone

Virtual Event Instructions: