Harvard Speakers Bureau: Professor Fiery Cushman
Please join us along with the Harvard Clubs of Hawaii, Maui, Santa Barbara and San Diego, as we welcome Harvard Professor Fiery Cushman to discuss morality and social behavior in decision making.

Thursday, December 2, 2021 @ 12:00PM Pacific Time
Virtual Event via Zoom (details sent after registration)

Professor Cushman's research aims to organize the astonishing complexity of moral judgment around basic functional principles. Much of it is motivated by a simple idea: Because we use punishments and rewards to modify others' behavior, one function of morality is to teach others how to behave, while another complementary function is to learn appropriate patterns of behavior. His laboratory investigates these issues using a wide range of methods, including surveys, laboratory behavioral studies, psychophysiology, infant and child research, functional neuroimaging, economic games and formal modeling. The ultimate goal is to use the moral domain to understand phenomena of more general importance: the balance between learned and innate contributions to cognition; the human capacity to explain, predict and evaluate others' behavior; the relationship between automaticity and control; and the architecture of learning and decision-making in a social context.

Cost: No Charge
Register: Please RSVP below.

About our Speaker: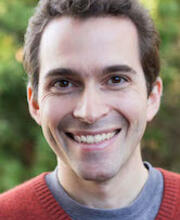 Fiery Cushman is Professor of Psychology at Harvard University, where he directs the Moral Psychology Research Laboratory. He received his BA and PhD from Harvard University, where he also completed a post-doctoral fellowship. He served as Assistant Professor of Cognitive, Linguistic and Psychological Sciences at Brown University from 2011 to 2014. His research awards include the Stanton Prize by the Society for Philosophy and Psychology and the Daniel M. Wegner Theoretical Innovation Prize by the Society for Personality and Social Psychology. His teaching awards include the Henry Merrit Wriston Fellowship, Brown University's highest recognition for pre-tenure faculty. His research has been supported by the National Science Foundation, the Office of Naval Research, and the John Templeton Foundation.

When:
12:00PM - 1:00PM Thu 2 Dec 2021, Pacific timezone

Virtual Event Instructions:
RSVP Here...