Myron Kayton Science Pub #20 - The Past, Present and Future of the James Webb Space Telescope

Dr. Alan Dressler, Astronomer Emeritus at the Carnegie Observatories, will speak for the second time at our Science Pub to describe the history and recent launch of this incredible space instrument featured in news articles around the world.

When: Sunday, April 24th, 3pm-4pm
Cost: No charge, but pre-registration is required
Contact: Ethel Laczko, etheledu@yahoo.com or German Enciso, enciso@uci.edu
Zoom Address: Provided after registration
Register: Please RSVP below

The James Webb Space Telescope originated in a 1995 proposal from the HST & Beyond Committee led by Dr Dressler, as part of a quest to connect our human origins to the births of galaxies 13.4 billion years ago, and to search for habitable worlds like Earth within our Milky Way Galaxy. Dr Dressler will describe the history of this project to build what is arguably the most complex instrument ever, the challenges faced by thousands of engineers and scientists, and the (so far) successful steps to activate and calibrate the telescope and spacecraft, and the commissioning of instrumentation that will deliver extraordinarily deep and powerful observations of stars and galaxies for scientific programs that begin in July 2022. He will explain his own scientific program to measure the growth of the first generation of galaxies from their infancies.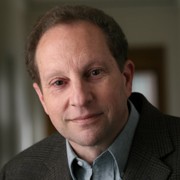 Dr. Alan Dressler is professor emeritus at the Carnegie Observatories, a department of the Carnegie Institution for Science. He received a B.A. in Physics at Berkeley in 1970 and a PhD in Astronomy & Astrophysics from U.C. Santa Cruz in 1977. He has spent his entire research career studying the birth and growth of galaxies and the large-scale structure of the universe they illuminate, reported in 136 first-author papers (of more than 350 total). Dressler has been active in the astronomical community, serving on and leading many committees, for NSF, NASA, and the National Academy of Sciences. He has been active ambassador of science in lectures, media, and his own popular publications.

About the Myron Kayton Science Pub Series:
The Science Pub series is named after former Club president Myron Kayton '56, who was a regular attendee of the Pub talks and had a deep commitment to science, having served as Deputy Manager for Lunar Module Guidance and Control at NASA's Johnson Space Center in the 1960s.

When:
3:00PM - 4:00PM Sun 24 Apr 2022, Pacific timezone

Virtual Event Instructions:
RSVP Here...