H4A Book Talk: Discussion and Q&A with Kirstin Chen and Vanessa Hua

Join fellow alumni for a Book Discussion and Q&A with authors Kirstin Chen and Vanessa Hua. Virtual event free!

Sunday, July 10, 2022 @ 2:00PM PST (5:00PM EST)
Virtual Event via Zoom AND/OR an in-person mixer at private residence**

Click here to register now!

** The authors will be presenting on Zoom and there will be two options:
Option 1 - Virtual Event via Zoom - including author Q&A with moderartor
Option 2 - An in-person mixer at a private residence

Cost: Harvard Club, H4A, Harvardwood or Partner Club member, $0 (Virtual) or $20 (In-Person); $30, non-members
Contact: Jennifer Hsu, h4asocal@gmail.com

Kirstin Chen is the award-winning, best-selling author of three novels. Her latest, Counterfeit, is forthcoming from William Morrow/HarperCollins (US) and The Borough Press (UK) in June 2022. Film and TV rights have been optioned by Sony Pictures. Her second novel, Bury What We Cannot Take, was named a best book of the season by Electric Literature, The Millions, The Rumpus, Harper's Bazaar, and InStyle. It was also shortlisted for the Singapore Literature Prize. Her debut novel, Soy Sauce for Beginners, was an Amazon bestseller and an Oprah Magazine editors' pick. Born and raised in Singapore, she lives in San Francisco.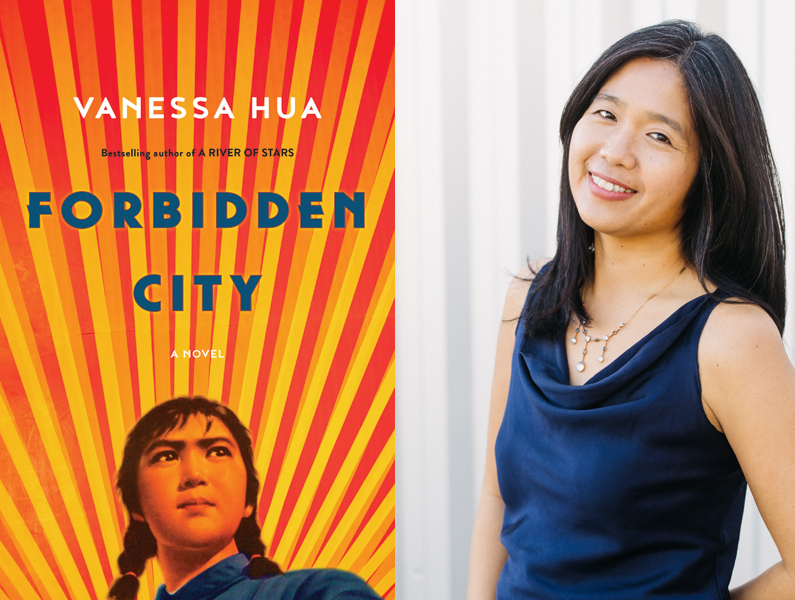 Forbidden City by Vanessa Hua
A teenage girl living in 1960s China becomes Mao Zedong's protégée and lover--and a poster child for the Cultural Revolution--in this provocative, poignant novel from the bestselling author of A River of Stars

On the eve of China's Cultural Revolution and her sixteenth birthday, Mei dreams of becoming a model revolutionary. When the Communist Party recruits girls for a mysterious duty in the capital, she seizes the opportunity to escape her impoverished village. It is only when Mei arrives at the Chairman's opulent residence—a forbidden city unto itself—that she learns that the girls' job is to dance with the Party elites. Ambitious and whip-smart. Mei makes a beeline toward the Chairman.

Mei gradually separates from the other recruits to become the Chairman's confidante—and paramour. As he fends off political rivals, Mei faces down schemers from the dance troupe who will stop at nothing to take her place, as well as the Chairman's imperious wife, who has schemes of her own. When the Chairman finally gives Mei a political mission, she seizes it with fervor, but the brutality of this latest stage of the revolution makes her begin to doubt all the certainties she has held so dear.
Forbidden City is an epic yet intimate portrayal of one of the world's most powerful and least understood leaders during the most turbulent period of modern Chinese history. Mei's harrowing journey toward truth and disillusionment raises questions about power, manipulation, and belief, as seen through the eyes of a passionate teenage girl.

Vanessa Hua (Stanford '97) is an award-winning columnist for the San Francisco Chronicle and the author of the national bestseller A River of Stars, as well as Deceit and Other Possibilities, winner of the Asian/Pacific American Award for Literature, and the forthcoming Forbidden City. A National Endowment for the Arts Literature Fellow, she has also received a Rona Jaffe Foundation Writers' Award, and a Steinbeck Fellowship in Creative Writing, as well as honors from the Society of Professional Journalists and the Asian American Journalists Association. She has filed stories from China, Burma, South Korea, Panama, and Ecuador, and her work has appeared in publications including the New York Times, Washington Post, and The Atlantic. She has taught, most recently, at the Warren Wilson MFA Program for Writers and the Sewanee Writers' Conference. The daughter of Chinese immigrants, she lives in the San Francisco Bay Area with her family.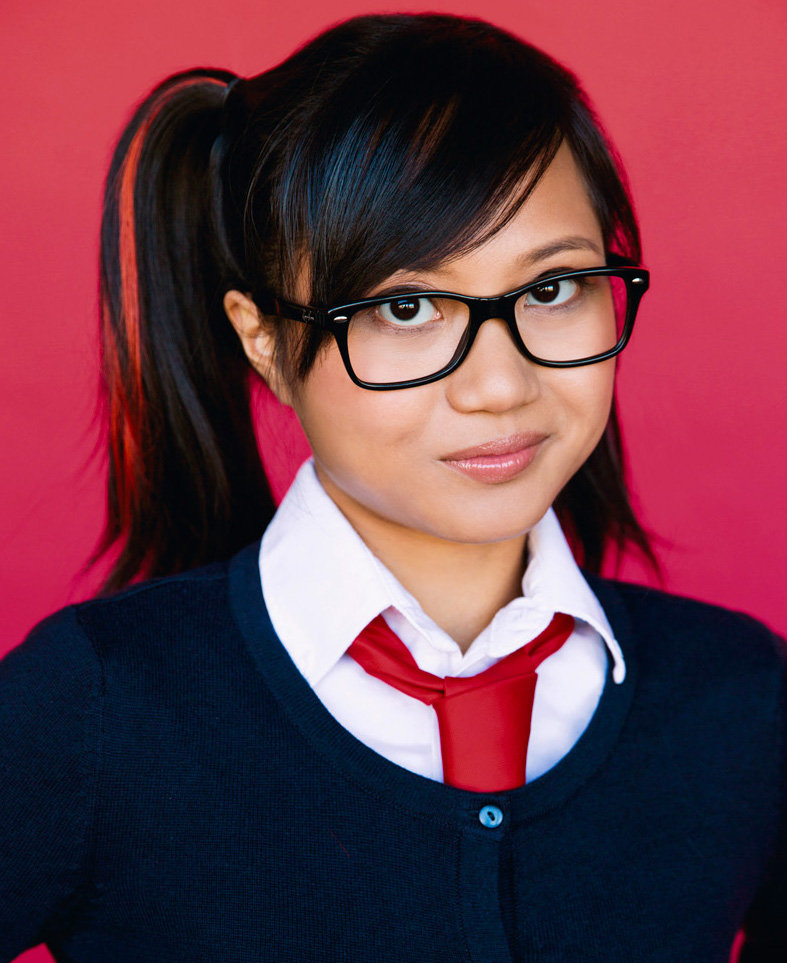 Moderated by Joy Regullano
Joy Regullano is a writer / actor / comedian based in LA who is currently writing on the animated show MONSTERS AT WORK on Disney Plus. Previously, she wrote on JELLY, BEN, and POGO (a PBS Kids web series),, KUNG FU PANDA: DRAGON KNIGHT (Netflix / Dreamworks), the Netflix show HEALING POWERS OF DUDE, several Sesame Workshop digital shorts, and she was a Sesame Street writing fellow. TV acting credits include CRAZY EX-GIRLFRIEND, MODERN FAMILY, SPEECHLESS, HOUSE OF LIES, and SUPERNATURAL. She has performed improv and sketch around LA at UCB and Second City Hollywood. Her YouTube sketch WHITE FETISH went viral with 1M+ views and has been featured in the Huffington Post, Upworthy, and more.

When:
2:00PM - 3:00PM Sun 10 Jul 2022, Pacific timezone

Virtual Event Instructions: