Recovered Voices — Shostakovich and Weinberg: A Story of Loss and Healing Power

The Harvard Club of Southern California and The Colburn School invite you to RECOVERED VOICES: performances of music by composers whose careers and lives were disrupted -or worse -during the years of the Nazi Regime in Europe, a Ziering - Conlon Initiative

Sunday, January 29, 2023 @ 3:00pm PST
The Colburn School - Thayer Hall, 200 S Grand Ave Los Angeles, CA 90012

The Ziering-Conlon Initiative for Recovered Voices is a unique Colburn resource that encourages greater awareness and more frequent performances of music by composers whose careers and lives were disrupted—or worse—during the years of the Nazi regime in Europe.

This is a HYBRID EVENT - available by both live and online!

Tickets (IN PERSON): FREE, register: https://checkout.colburnschool.edu/349/385
ONLINE VIEWING: http://www.colburnschool.edu/livestream (no need to register)
Parking: https://www.colburnschool.edu/directions-parking/
Contact: Ethel Laczko, etheledu@yahoo.com

REFUND POLICY: We do not provide refunds for any of our events.

The Harvard Club of Southern California reserves the right to use any photograph/video taken at any HCSC event without the expressed written permission of those included within the photograph/video.

We'd like to thank Adam Millstein and his Colburn team for making this special event possible. Read on for full details...
For more than 25 years, James Conlon, Artistic Director of the Ziering-Conlon Initiative for Recovered Voices at the Colburn School, has championed works by these composers and by so doing has drawn deserved attention to composers whose names and works had very nearly been eliminated from history. Inspired by LA Opera's groundbreaking Recovered Voices project, and with the support of Los Angeles philanthropist Marilyn Ziering, the Colburn School and James Conlon established the Ziering-Conlon Initiative for Recovered Voices at the Colburn School.

Concert Program and Description: Shostakovich and Weinberg: A Story of Loss and Healing Power

Adam Millstein, Violin
Clive Greensmith, Cello
Dominic Cheli, Piano

Program:
3:00pm - Concert Begins
4:15- Zipper Archive viewing*

SHOSTAKOVICH Piano Trio No. 2 in E Minor
WEINBERG Piano Trio in A Minor

In Weinberg's own words he stated, "My Moral Duty is to write about the horrors that befell mankind in our century." Indeed, he does so in his only piano trio, a work of grand scope and intense self-reflection. Shostakovich shared similar sentiments writing music that reflects the terror that befell so many during WWII. After fleeing the invading German forces in 1939 and 1941, Weinberg eventually made his way to Uzbekistan eventually meeting Shostakovich. In a poignant way, this friendship meant so much to Weinberg that he said: "It was as if I had been born anew...Although I took no lessons from him (Shostakovich) he was the first person to whom I would show each of my new works."

These two trios were written within a year of each other, and share many common motives and themes, demonstrating the exchange of ideas and shared commitment to music being a powerful tool for communication in both composers. These iconic works represent the beginning of what would be a lifelong friendship and exchange of musical language.

Musician Bios: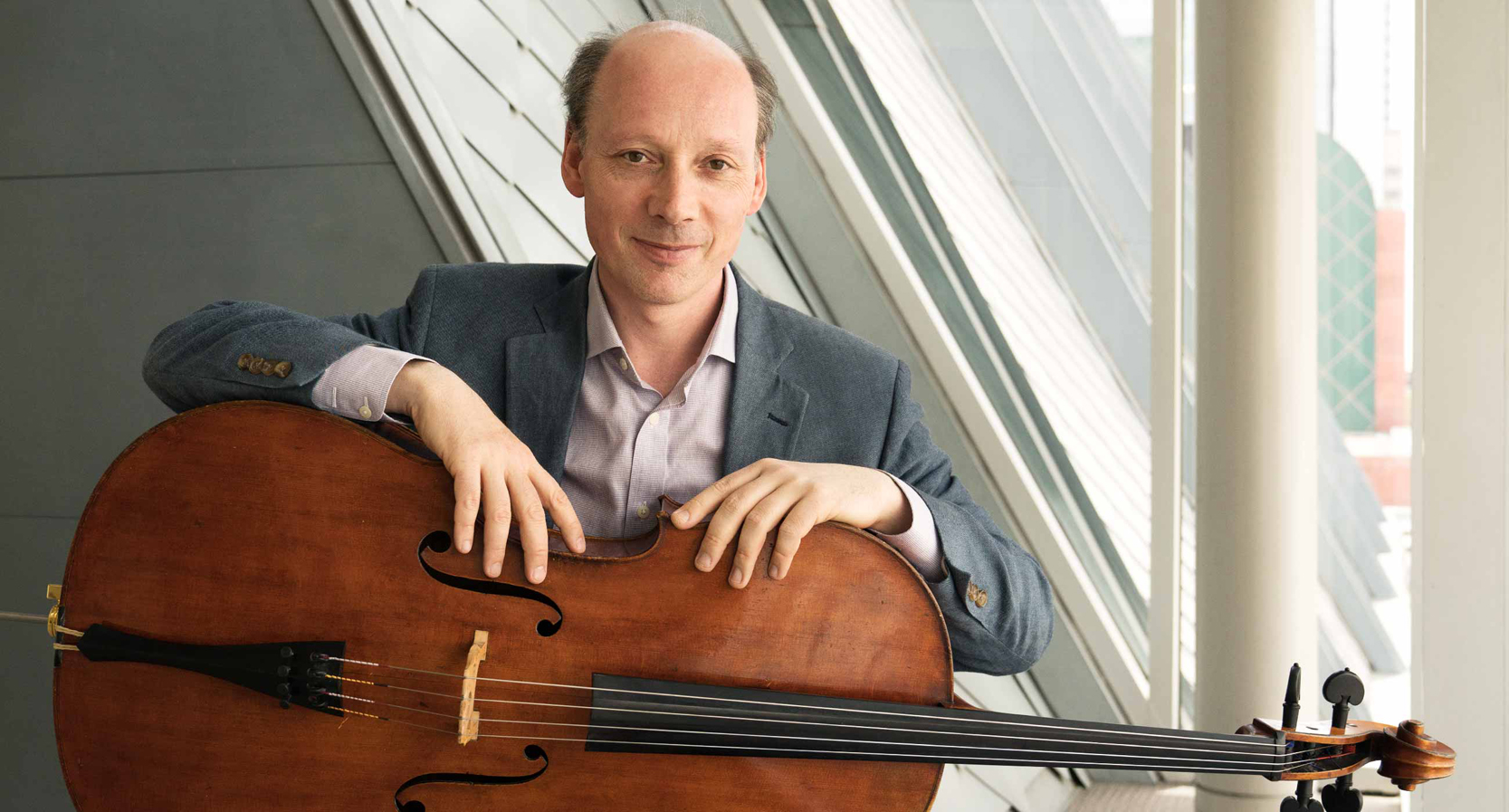 Clive Greensmith
Mr. Greensmith was the principal cellist of the Royal Philharmonic Orchestra, and was the cellist of the renowned Tokyo String Quartet for 15 years, from 1999 until 2013. As a member of the quartet, he gave more than 100 performances each year in the most prestigious international venues, including Carnegie Hall, Sydney Opera House, South Bank Centre in London, Théâtre du Châtelet in Paris, Berliner Philharmonie, Musikverein in Vienna, and Suntory Hall in Tokyo.

As a soloist, Mr. Greensmith has performed with the London Symphony Orchestra, Royal Philharmonic Orchestra, Seoul Philharmonic Orchestra, and the RAI Orchestra of Rome, among others. In 1986, Mr. Greensmith made his concerto debut with the London Symphony Orchestra and went on to be the first-prize winner in the Sergio Lorenzi Chamber Music Competition in Trieste, Italy, and first-prize winner in the Caltanisetta Duo competition. Most notably, as a major prizewinner in the first-ever Premio Stradivari held in Cremona, Italy, in 1991, Mr. Greensmith was launched into a series of major recital and concerto appearances throughout Europe. Deeply committed to the mentoring and development of young musicians, Mr. Greensmith has enjoyed a long and distinguished teaching career. In addition to a 15-year residency with the Tokyo String Quartet at Yale University, Mr. Greensmith has served as a member of the faculty at the Yehudi Menuhin School, Royal Northern College of Music, the San Francisco Conservatory of Music, Manhattan School of Music, and New York University. He joined the faculty of the Colburn School Conservatory of Music in 2013 as Professor of Cello and served as Co-Director of String Chamber Music Studies from 2013–2018. Students of Mr. Greensmith have gone on to secure major positions in orchestras throughout the world and have won a number of prestigious awards.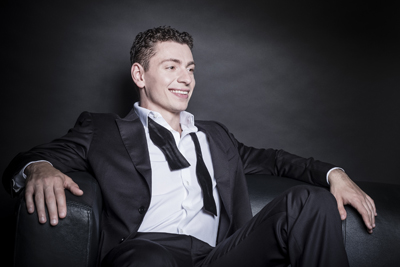 Dominic Cheli
Dominic Cheli's playing has been described as "spontaneous yet perfect, the best of how a young person can play." (Symphony Magazine). His rapidly advancing career included his Walt Disney Concert Hall Debut with legendary conductor Valery Gergiev where Dominic was described as "mesmerizing, (he) transfixed the audience...his fingers were one with each key." (LA Times). He gave his Carnegie Hall Recital Debut in 2019 and has had a busy performing and recording career ever since. He recently recorded his 2nd CD on the Naxos label of the music of Liszt/Schubert, and a 3rd CD of the music of Erwin Schulhoff on the Delos Label featuring his collaboration on Piano Concerto no.2 with Maestro James Conlon.

A native of St. Louis, Dominic has performed with orchestras all across the country and abroad including the San Diego Symphony, Sarasota Orchestra, Indianapolis Symphony, Columbus Symphony, Princeton Symphony, Colburn Orchestra, Virginia Symphony, Adrian Symphony, and the Nordwestdeutsche Philharmonie (Germany).
In July 2017, Cheli's 1st album, featuring the music of Muzio Clementi and released by Naxos, was hailed as "definitive performances, that match splendid playing with an appreciation of Clementi's diverse, classically based style." Also in 2017, Dominic was named 1st prize winner of the Concert Artists Guild Competition in New York City.
With a fascination and appreciation for the benefits of technology especially in our new virtual age, Dominic was appointed LIVE Director of Tonebase Piano in 2021. As a result, he is the host and presenter of numerous virtual lectures, performances and workshops each month to the 4,000+ subscribers on the platform. His mission is to share personal knowledge and invite guests to democratize high-level music education, allowing everyone to learn from and be inspired by the best!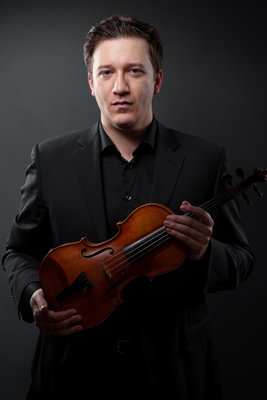 Adam Millstein
Adam Millstein is a violinist pursuing his Artist Diploma degree at the Colburn School in Los Angeles under the tutelage of Robert Lipsett. Mr. Millstein holds a Masters of Music Degree from the Colburn School and a Bachelor of Musical Arts Degree from the University of Michigan where he studied with Danielle Belen.
He is the Program Manager of the Recovered Voices Initiative. He acted as curator for the Initiative's 2021 Schulhoff and More project where he organized and performed on filmed recordings of composer Erwin Schulhoff's music. This music can also be found on the Shapeshifter: Music of Erwin Schulhoff album with the Delos Label. He is a passionate advocate for Recovered Voices composers and has performed their works across the US and internationally.

Mr. Millstein has also worked alongside artists such as James Conlon, Martin Beaver, James Ehnes, and the Calidore Quartet. Mr. Millstein has a passion for orchestral playing and served as the concertmaster of the Sequoia Symphony. He has acted as guest concertmaster of the Adrian Symphony Orchestra, guest assistant concertmaster of the Louisville Orchestra, and has played as a substitute with the LA Opera. For 2 seasons, he was the concertmaster of the Aspen Philharmonic Orchestra after receiving Aspen's Orchestral Leadership Fellowship. Mr. Millstein has frequently collaborated with violinist Sarah Chang. He toured both the US and China accompanying her as a member of an elite string quintet. As a soloist he has appeared with the Sequoia Symphony Orchestra directed by Maestro Bruce Kiesling and across Bulgaria on tours with Maestro Maxim Eshkenazy.

*Zipper Archive Info:

Herbert Zipper was an Austrian conductor, composer, educator, and activist who was also a friend and advisor to Richard Colburn, founder of the Colburn School. Considered the creator of the Community Arts Movement in America, he was a champion of music education in schools and performing arts access for all without any barrier
for entry. He survived the Dachau and Buchenwald Concentration Camps where he was imprisoned due to his Jewish heritage. He was also imprisoned and interrogated by Japanese Imperial forces while he was conductor of the Manila Symphony.

The Colburn School has recently received the vast archive collection of Herbert and Trudl Zipper. The Zipper Archive materials date from approximately 1900-1997 and contain materials from the lives of Herbert Zipper (1904-1997), his wife Trudl Dubsky Zipper (1913-1977), and members of the immediate and extended Zipper family, including sister Hedwig "Hedy" Zipper Horwitz/Holt (1907-1989), and maternal uncle (by marriage) artist Arthur Paunzen (1890-1940). The collection is in a state of sorting and processing and requires cataloging, digitization, conservation, and re-housing of materials. These materials include personal and professional photographs, correspondence, unpublished and published sheet music and scores, books, audio, music, and video recordings on various media, concert programs and related publicity materials, award plaques and certificates, framed and unframed artworks, a set of 1939 encyclopedias, a wood/stone sculpture and a portrait carved by Herbert Zipper, a bronze and a stone sculpture of a dancer, and more. With over 400 boxes of materials, the School is currently raising funds to support the processing and conservation of this important collection.

When:
TOMORROW
3:00PM - 5:00PM Sun 29 Jan 2023, Pacific timezone

Where:
The Colburn School - Thayer Hall
200 S Grand Ave
Los Angeles, CA 90012
[ Get Directions ]